YESTERDAY WE BROUGHT you the news that the greatest Christmas tree in Ireland had been discovered.
Today, we may have to re-allocate that title. Yesterday's masterpiece made from 69 Buckfast bottles is facing stiff competition from Devlin Connaughton, Sean Delaney and Niall Egan.
They claim to have used no fewer than 96 bottles of Bucky in the creation of their tree, and made a star topper out of the caps: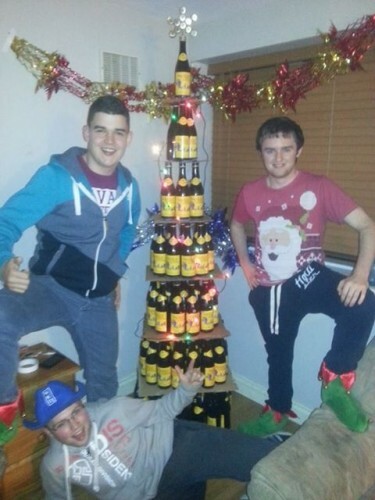 Devlin Connaughton Devlin Connaughton
Also, they're wearing elf boots and Niall is lying on the floor.
So which is better? Here's Lisa's again for context: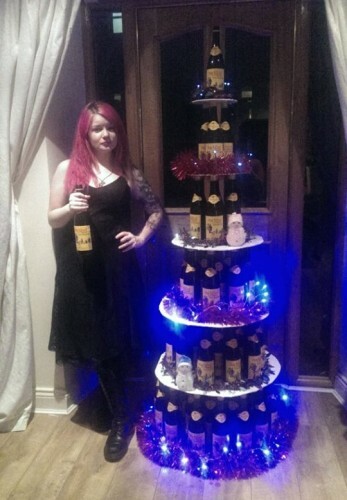 Lisa Behan Lisa Behan
Lisa edges it on the lights and decorations, but she only has six tiers to the lads' seven. It's going to come down to the wire. PICK A SIDE.

Poll Results:
Peace on earth and goodwill to all men (ya sap)
(212)
LET THE BATTLE BEGIN.
Can you do better? Send your home-made trees to tips@dailyedge.ie.