NEVER ONE TO shy away from a bit of fast food innovation – like their red-bunned burgers out now – Burger King has announced another great leap forward.
Chicken rings.
Which is basically a combination of onion ring and chicken fry
They announced it in the US on Monday night, and if the Twitter reaction is anything to go by, they could prove pretty popular.
They've described them as the "optimal shape for dipping"
Burger King Burger King
The only reason to make something into a ring, really.
The early reviews are in across in the States
Two thumbs up.
Where they've been naturally compared to onion rings
Surely if they start selling out by the box load, we might see them here at some stage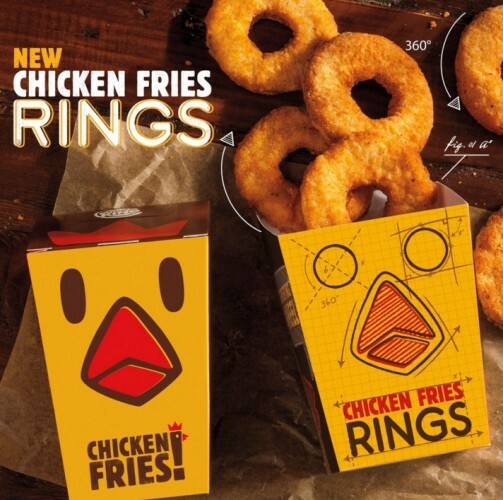 Burger King Burger King
"Optimal dipping" indeed.
DailyEdge is on Snapchat! Tap the button below to add!