LAST NIGHT, AN exchange between the Tralee franchise of Burger King and a customer went a little bit viral.
A customer posted a negative review on the restaurant's Facebook criticising the efficiency of its drive-through service and Burger King instructed the customer to "f*** off over to McDonald's and eat their s*** food".
Shane Uzell / Twitter Shane Uzell / Twitter / Twitter
The review was immediately picked up and shared widely online, although it was swiftly taken down.
This morning, the restaurant announced that it would be offering free mini pancakes to anyone who shared the Facebook status. They further stated that "proof of sharing" would be requested.
Burger King Tralee Burger King Tralee
All good, right? Not so fast.
When DailyEdge.ie called Burger King Tralee for comment, a person from Tralee Food Court told us that Burger King Tralee doesn't actually have a Facebook page or at least not an official one.
This morning's Facebook status was the first activity on the page had posted since February 2014 when the franchise first opened.
Is it possible that some messer got his/her hands on it and is toying with us for April Fool's Day?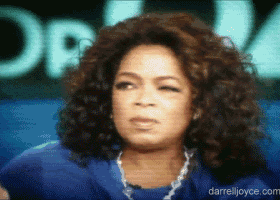 Giphy Giphy
Stay alert, everybody.