1. Arriving in Busaras to the grim realisation that there are no free seats and you have approximately an hour and a half to lurk.
2. Or worse: there is a rake of free seats available and someone chooses to sit right next to you and you know you can't get up and move because that would be too obvious.
3. You will inevitably run into someone from school in the queue. There will be mortifying small talk.
4. Trying to navigate one of these at an outdoor stop when you have no internet and it's bucketing rain: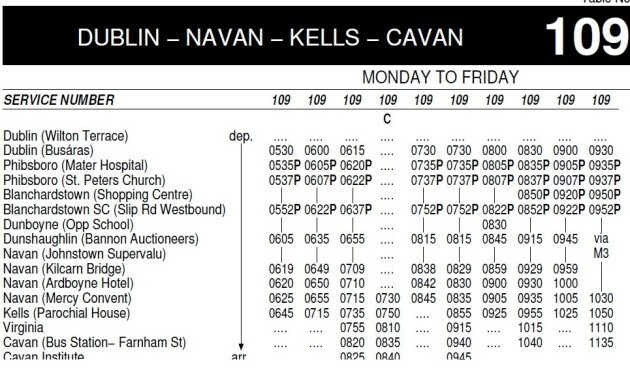 Bus Eireann Bus Eireann
5. And realising that "Friday only" buses are no help to you on Thursdays.
6. Refusing to put your bag in the luggage compartment underneath and then instantly regretting your decision when you have the poxy thing at your feet for three hours because the bus is full.
7. That pang of nostalgia when you remember that the "stand clear, luggage doors OPERATIN'" guy is no longer used.
8. The ticket they give you is so flimsy you have a legitimate panic for the whole journey that it is going to disintegrate in your hands.
9. You choose an empty seat area near the back, naively thinking it will stay empty for the whole journey. Within five minutes, the area is packed and you're sitting uncomfortably close to the person next to you.
10. The one time you really need to connect to it the WIFI it will drop out.
11. But then work like an absolute trojan when you're looking up the most unnecessary shite.
12. You watch your various batteries marching their way down to 0% and there's not a damn thing you can do about it. You've heard talk of fancy new buses with plugs though, so you keep the dream alive. 

13. A group of friends will sit near and you will have an intimate knowledge of their lives by eavesdropping on their conversation while pretending to look at your phone. You're now also outraged that Eoin shifted Orla and Jessica on the same night.
14. Because you're a genius, you went and drank a full 750ml bottle of Club bought in Easons before you got on, and you will be needing the jacks for about 75% of your journey.
15. The constant battle with the air con is your own personal weekly Everest.
16. Finally… the awkward goodbye to the person next to you when you get off. They now know you and your habits better than your close friends and family.
DailyEdge is on Snapchat! Tap the button below to add!