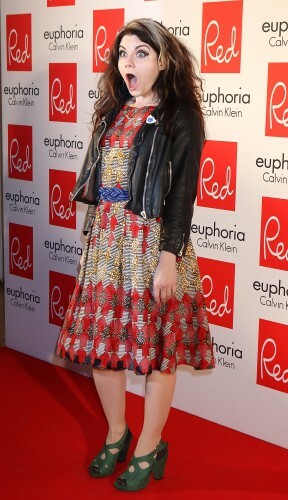 Suzan / EMPICS Entertainment Suzan / EMPICS Entertainment / EMPICS Entertainment
AUTHOR AND JOURNALIST Caitlin Moran brought her How to Build a Girl tour to Dublin last night.
Moran's third book is her debut novel and harks back to the writer's own experiences growing up on a council estate in Wolverhampton.
At last night's Dublin show Moran spoke about the "tools, not the rules of feminism", being inspired by Courtney Love, and being friends with Benedict Cumberbatch.
She also read chapters from her new book and from her previous offering How to Be A Woman, and sold feminist tea-towels:
Audience members were encouraged to stand up on their chairs at one point: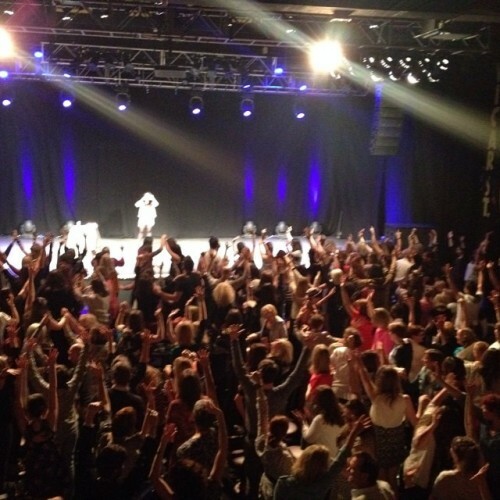 emerthescreamer emerthescreamer
Being one of the '36 men' meanwhile had its perks:
Moran also spoke about a previous visit to the capital, during which she appeared on the Late Late Show.
She described the show as being "nine hours long" and expressed disbelief at a Friday night entertainment show featuring a woman whose donkey had died, Louis Walsh, some ballet, "Chris De Burgh's daughter, a boy who played the penny whistle surrounded by his family, and me".
Moran explained that she had been warned that the show would go on for an eternity, and there would be at least one nun sitting in the audience, knitting. She said she wasn't disappointed.
The author said last night that she couldn't come to Ireland and not talk about abortion. She spoke about her own experience and expressed disappointment at Ireland's laws while being "such a funny, beautiful county in so many ways".
The author held a signing at Vicar Street after the show, where fans queued for over two hours to chat to her.