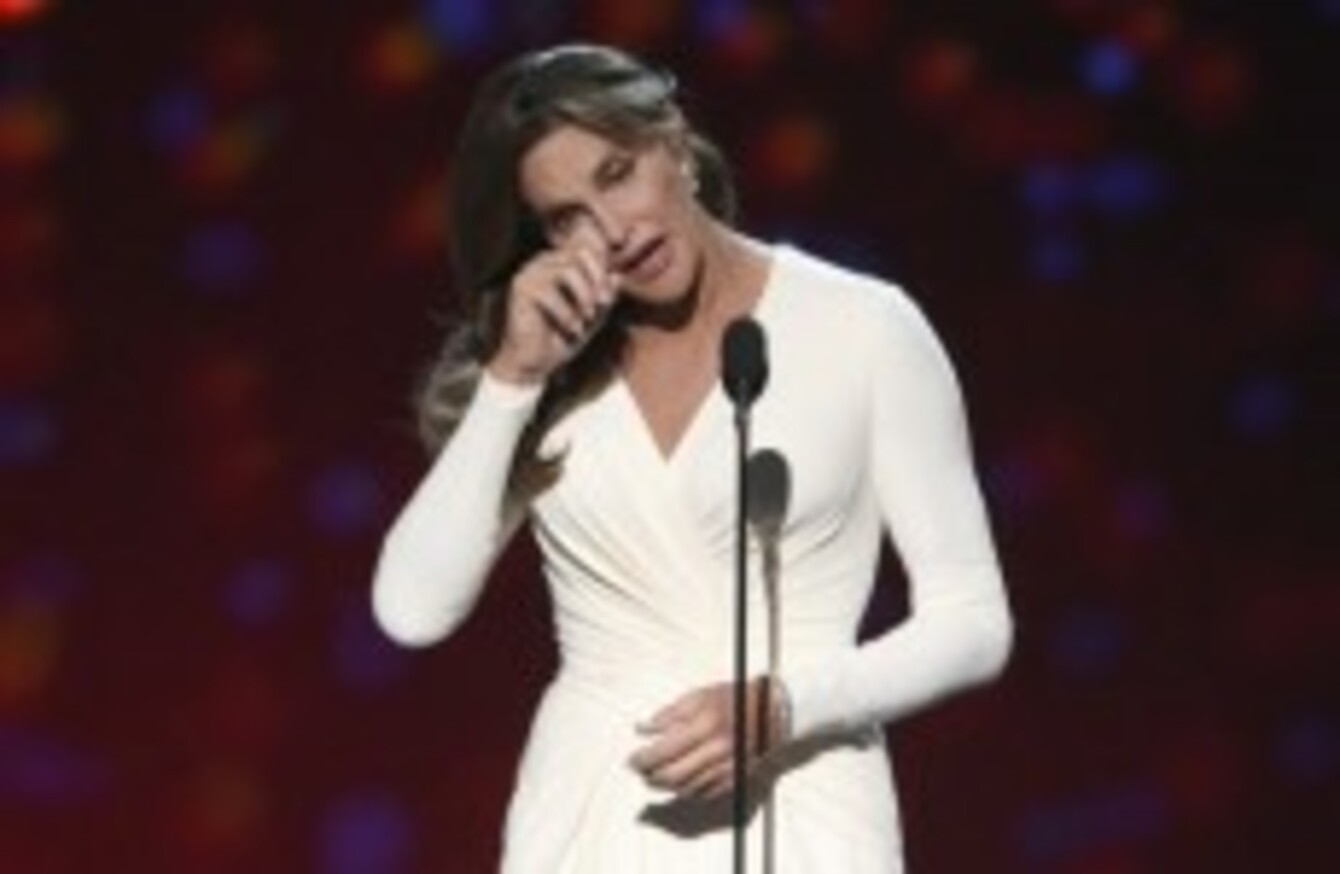 Image: AP/Press Association Images
Image: AP/Press Association Images
LAST NIGHT, CAITLYN Jenner was honoured at ESPN's annual awards, the ESPY Awards. The Olympics gold medalist made her first public appearance to accept the Arthur Ashe Courage Award.
Caitlyn used the time to give a speech about transgender rights and attitudes. She noted that as an athlete, she has had to overcome some pretty tough challenges.
But this transition has been harder on me than anything I could have imagined. For that reason alone, trans people deserve something vital, they deserve your respect.
She explained the transition as eye-opening, inspiring, and frightening.
She also said the publicity her life has generated calls for a responsibility, noting the challenges that face the trans community.
They're getting bullied, they're getting beaten up, they're getting murdered, and they're committing suicide.
If you wanna call me names, make jokes, doubt my intentions, go ahead. Because the reality is, I can take it. But for the thousands of kids out there coming to terms with being true to who they are, they shouldn't have to take it.
Caitlyn then claimed she has a clear responsibility going forward, to tell her story for her, and to for me, "to keep learning, to reshape the landscape of how trans issues are viewed, how trans people are treated".
Source: ESPYS 2015/YouTube
There has been some controversy over the award, with many commentators claiming the award was a tabloid play, and it should have gone to someone more involved with sports.
In a statement, ESPN defended their decision:
"Sometimes that courage is demonstrated over the course of a lifetime and sometimes it is demonstrated in a single act that shines a light on an important contemporary issue. This year, we are proud to honor Caitlyn Jenner embracing her identity and doing so in a public way to help move forward a constructive dialogue about progress and acceptance".