IT'S OFFICIAL, CAITLYN Jenner has taken over the internet. Her step-daughter Kim Kardashian once tried to break the internet with a naked magazine cover, but it seems that Jenner that has come closest.
The Olympic gold medalist told Diane Sawyer in April that she was transgender, and made her debut as a woman on the cover of Vanity Fair, with a photoshoot by Annie Leibovitz.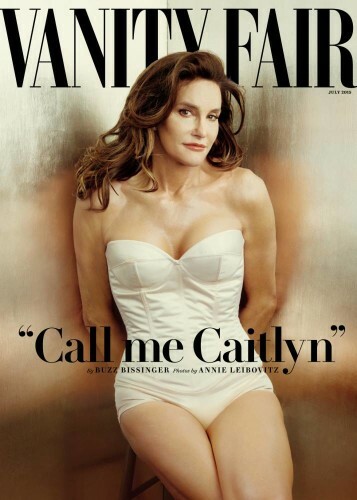 Vanity Fair Vanity Fair
At 65, she said in the interview that she would be 'so mad' if she didn't explore this side of her life.
If I was lying on my deathbed and I had kept this secret and never did anything about it, I would be lying there saying, 'You just blew your entire life.'
Taking over Twitter
Caitlyn joined Twitter and sent her first post at 5.17pm yesterday. She took just four hours and three minutes to break the record for the fastest time to gain one million followers, beating Obama who took just under five hours in May.
Barack even sent his best wishes.
Twitter went crazy when the story broke. Twitter reports over 1.5 million tweets were sent about Caitlyn when the magazine cover was revealed, and the chatter peaked at 11,000 a minute.
Topsy Topsy
Her new name was the top trending hashtag world wide yesterday almost instantly.
The big reveal
Security around the shoot ensured that there would be a controlled release and slim the risk of a leak. The story and pictures were saved on a computer that was not connected to the internet, they uploaded all the items to a thumb drive every night and deleted from the computer. The copy was hand-delivered to the printer, old school style.
Outpouring of support
With the sudden reveal, fellow celebrities and transgender groups praised Caitlyn's bravery and courage.
GLAAD, with President and CEO Sarah Kate Ellis said:
By sharing her journey with the world, Caitlyn Jenner is accelerating acceptance of transgender people everywhere and reminds us all how important it is to live as your most authentic self
They even set up a Twitter bot to correct people referring to Caitlyn as a he, and updated a tip sheet for the media when addressing transgender people.
Celebrities also showed their support in their droves.
Jessica Lange even responded to the massive amounts of Twitter users comparing the two. When The Daily Beast informed her of the comparisons she said
That's so wonderful. Well now I'm going to have to look for that picture.
Transgender actress Laverne Cox also wrote a on her Tumblr blog, saying she is moved by all the love and support Caitlyn is receiving, but it's not even nearly the end for struggle to gain fair transgender representation in the media.
I hope, as I know Caitlyn does, that the love she is receiving can translate into changing hearts and minds about who all trans people are as well as shifting public policies to fully support the lives and well being of all of us.