MICHAEL NOONAN and his French counterpart, IMF hopeful Christine Lagarde, met in Luxembourg earlier today as part of a summit of European finance ministers.
While there's plenty of serious matters to discuss, this photograph caught our eye, so we thought we'd open it up to suggestions.
Quite simply, we want your suggestions: What are Michael and Christine saying to each other?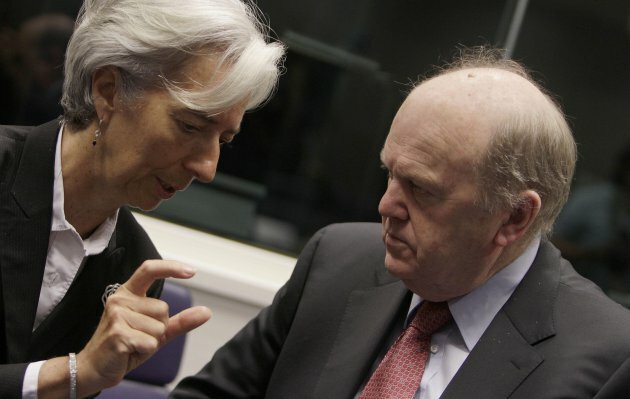 The best suggestion wins… well, nothing really. The admiration of your peers will have to do.