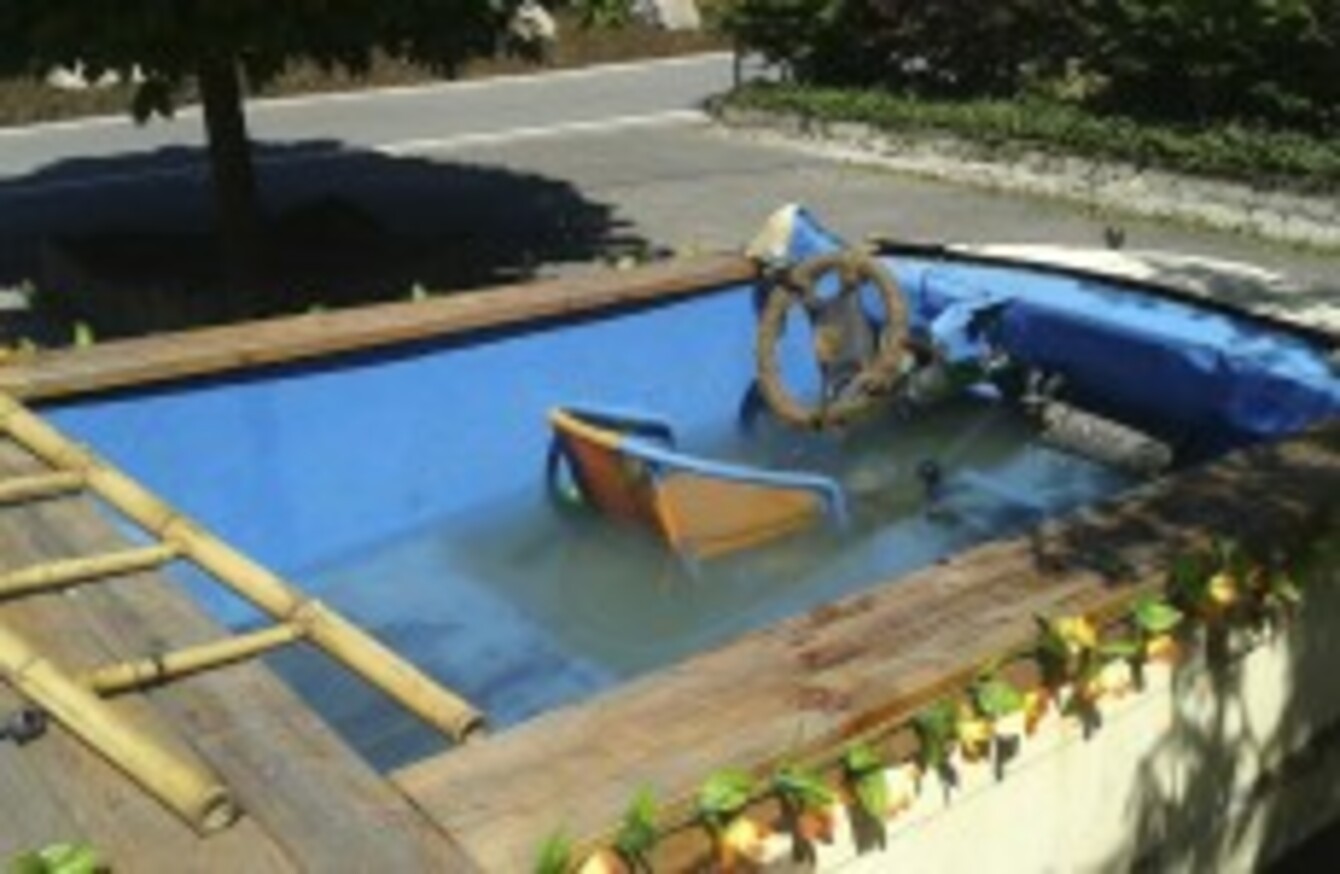 Image: AP Photo/Polizei Chemnitz
Image: AP Photo/Polizei Chemnitz
SOMETIMES A CONVERTIBLE just isn't enough.
Police in a small German village got a bit of a shock when they spotted an open-top BMW with an unusual feature to beat the heat–a pool filled to the brim with water.
The cop couldn't believe his eyes when he spotted four men, including the driver, splashing around as they cruised alongside him in the small town of Blauenthal.
Chemnitz police spokesman Frank Fischer says the men pulled over and jumped into a nearby river as soon as they saw the officer, but one later returned to claim his clothes.
Fischer said that the police were still investigating if the driver was drunk or not, and that the vehicle itself "probably didn't have a road permit".