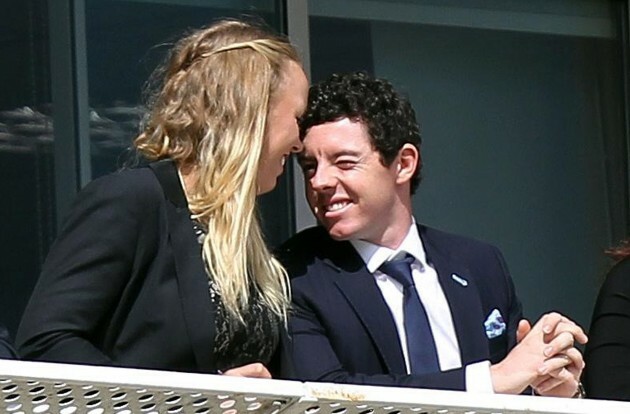 David Davies David Davies
CAROLINE WOZNIACKI has spoken about her sudden split from Irish golfer Rory McIlroy, on Twitter.
The tennis player posted: "It's a hard time for me right now. Thanks for all the sweet messages."
She added: "Happy I support Liverpool right now becauase I know I'll never walk alone."
Her followers have reacted with messages of support.
McIlroy announced the split in a brief statement yesterday, days after the couple had sent out wedding invitations. He said the wedding plans made him "realise that I wasn't ready for all that marriage entails", adding:
The problem is mine.
The Irish Independent reports this morning that McIlroy will not be asking for the €150,000 engagement ring back.
AP / Press Association Images AP / Press Association Images / Press Association Images
At a press conference yesterday the golfer – who is playing at the BMW PGA championship in Wentworth – was asked about the split by reporters.
He said according to the Mail Online: "I'm not going to lie. When I get inside the ropes I'm going to concentrate on the shot at hand, but it's obviously going to be very difficult."