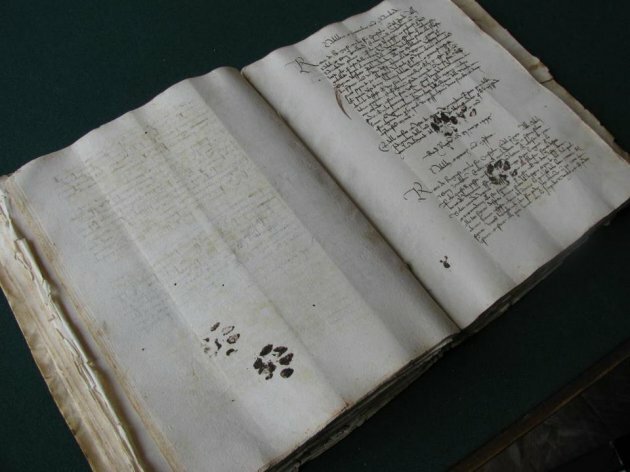 YOU KNOW HOW cats like to walk on keyboards and ruin your work?
Well, they also liked to walk on your manuscript in the 15th century and ruin your work.
This photo of a perfectly good 15th-century text spoiled by a goddamn feline with ink on its paws was tweeted by book historian Eric Kwakkel.
Thank you, Eric, for proving that cats have ALWAYS been assholes.
YouTube/krmrmlp