A VIDEO HAS been going viral of an amusement park incident that will literally cause your heart to skip a beat.
LITERALLY.
We're not joking here. Stand down if you have a heart issue.
These kids were getting ready to be launched off on a catapult, when a family member joked
The ropes are looking a little frayed!
You can guess what happens next.
whattheheckisthat / YouTube
Mess with the universe, and the universe will bitchslap you in the damn face.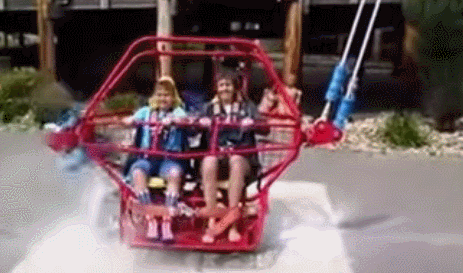 Since the video has gone viral, the Wisconsin Dells Mount Olympus amusement park have taken the ride out of operation.