DailyEdge praises those who rocked the week in celebland, while keeping a watchful eye on those who should just log off forever.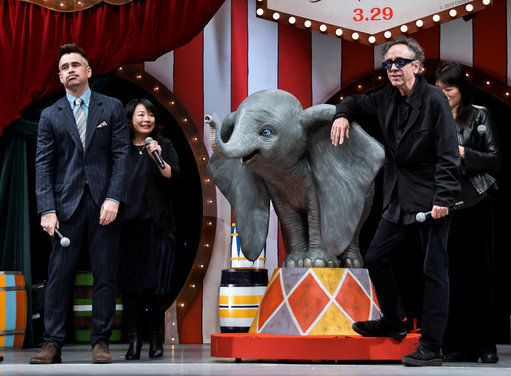 KEIZO MORI / UPI/PA Images KEIZO MORI / UPI/PA Images / UPI/PA Images
Losers 
Khloe Kardashian 
Khloe is at it again. She's advertising flat tummy shakes to her followers. 
Jameela Jamil was quick to jump into the comments section to give Khloe a piece of her mind. C'mon Khloe, you don't need the cash. 
Priyanka Chopra 
Priyanka is a hugely successful actress. Hugely. That's why it was kind of offputting to see her speak about not being a perfect wife to Nick Jonas because she can't cook. 
During an interview with The View, she said she classes herself as a 'terrible wife'. 
I can't cook. And I told him that when he proposed. I was like, 'Listen, you're from a good southern home, you're used to your mom making you amazing food.' 
You're not marrying that girl. I cannot cook. I can make eggs.
Let Nick cook his own food.  
Winners 
Colin Farrell 
Colin is a winner this week for not giving a single f*ck when he appeared on Lorraine this week. 
Appearing on the show this week, Lorraine had to apologise after Colin said horseshit while struggling to remember his cousin's name. He then simply blamed the slip up on Lorraine's leopard print. 
Charming as ever, Colin. 
Sophie Turner
Sophie is simply a winner this week because of this grand display of wine chugging at a New York Rangers game at Madison Square Garden. 
Yes.
Jennifer Zamparelli
On a more serious note, Jennifer gets our respect this week after sharing her experiences on The Apprentice. Speaking about the pressure reality stars find themselves under during and after filming of the shows, Jennifer helped to shed some light on how tragedies like that of Mike Thalassitis death can so easily happen. 
Have a listen here.