1. The time Paul Rudd, Peter Dinklage, Bobby Cannavale and Joe Lo Truglio painted the town red in Co. Donegal
There they all are in Killybegs.
And standing around in their best paddy caps in Slieveleague.
Thankfully, they didn't implement a 'NO PHOTOS" policy and were only too happy to take photos with people in the pub.
There's Paul Rudd with some locals.
What a dreamboat.
2. Or that time Beyoncé and Jay-Z stopped into Dublin's Coppinger Row for their supper
Sadly they didn't nip across the road to Pygmalion for 2 for 1 cocktails :(
Also, who can forget her iconic Guinness picture?
3. When Grace Jones went for the bop in Workman's
Imagine bumping into Grace Jones in the smoking area in Workman's. My God.
4. Speaking of Workman's… didn't BJ Novak stop in there after having one in The Cobblestone?
5. And who can forget when Hank from Breaking Bad popped in there?
And was absolutely mobbed by rabid Breaking Bad fans.
6. Oh nothing, just Woody Harrelson playing bingo in Waterford with his good friend Keith Barry
Nothing to see here.
7. That time Bruce Springsteen went to FlyeFit to pump some iron
As you do.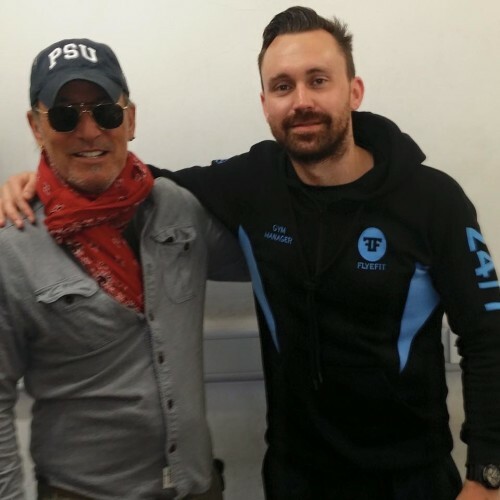 FlyeFit / Facebook FlyeFit / Facebook / Facebook
And nipped into The Long Hall afterwards for one.
8. When Amy Schumer went to Grogans to have a singalong with Judd Apatow and Glen Hansard
She had such a fabulous time in Grogans that she stopped in there again ahead of her gig in August. (She was also spotted in Baggot Street watering hole Doheny & Nesbitt.)
9. The time Drake partied on Paddy's Day in Temple Bar
Is that a tie around his head? Drake would fit in perfectly at an Irish wedding.
10. When Miles Teller traveled all around Ireland with his girlfriend and granny
D'aw.
Here he is in Galway. Master of his domain.
11. When Rihanna celebrated Thanksgiving in… O'Donoghue's
Guess they do good turkey?
12. There's Miley Cyrus in The Brazen Head
And on the batter in Stoneybatter.
13. Emily Ratajkowski enjoying a glass of Guinness in Bantry, Co. Cork
Question: do you think Emily really drank the Guinness or just sipped it for the Guinness moustache photo opp?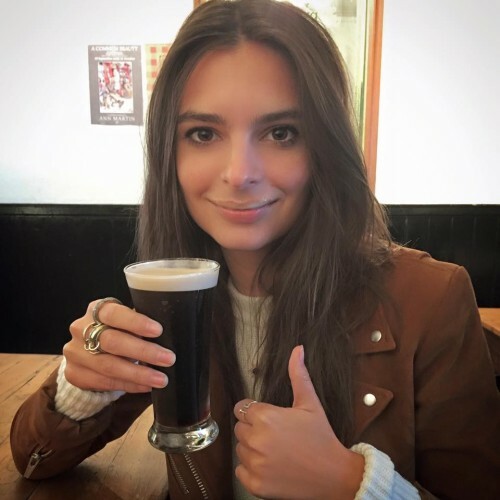 Emily Ratajkowski / Facebook Emily Ratajkowski / Facebook / Facebook
14. 2010:  Calvin Harris plays a gig in Waterford ¯\_(ツ)_/¯
2016: Calvin Harris gets into Twitter argument with ex-girlfriend Taylor Swift, pals around with Rihanna and generally lives the high live in Vegas. Proof that dreams really do come true!
15. That time Shaggy settled in for a pint of the black stuff in Galway
Sure, isn't his mother-in-law from Dundalk?
16. When John C. Reilly led a rendition of The Wild Rover in a pub in Co. Clare
Look at him go! Sure he's practically a local.
https://www.facebook.com/gearoid.kelly.9/videos/vb.100000473997884/1171681472857641/?type=2&theater
DailyEdge is on Snapchat! Tap the button below to add!