PEOPLE, WE ARE at the end of a long journey. We may be weary, we may be hurting. But we came through it.
Should we hold each other for a moment? Can we?
No fewer than five celebrity dinner parties have now passed before our eyes. Hours of awkward banter have drizzled like hot oil into our ears. And we've seen Brian McEvoy mime a giant penis.
So anyway, last night was comedian Joe Rooney's go. Here's what went down:
1. His try-hard menu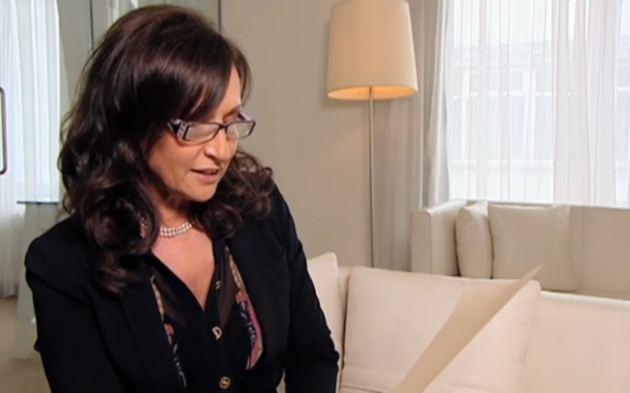 He's written it in four different languages as a 'joke' about pretentious restaurants who write their menus in foreign.
Celia is not impressed.
[sounding frustrated]: "It's all in French, or whatever."
Brian, meanwhile, tries a little harder: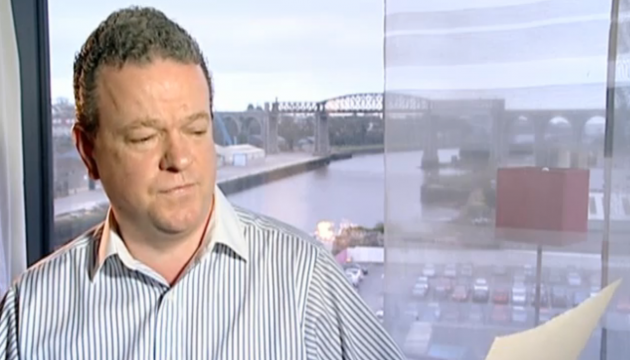 "It's a fishy … with fishy … fishy rice or whatever?"
Bang on, Brian. Bang on.
2. Joe's beautiful description of the ice cream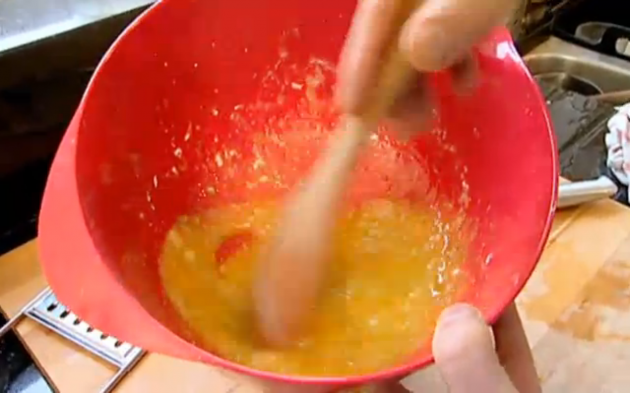 "It's like when you get so sick, all the diced carrots have left your body, and that's the last bit of sick."
3. He's got an actual fairy castle in his gaff
Amazing. 'We just keep it next to the dog basket.'
4. Brian brings SAMBUCA
Sorry, are we in Coppers at 3am?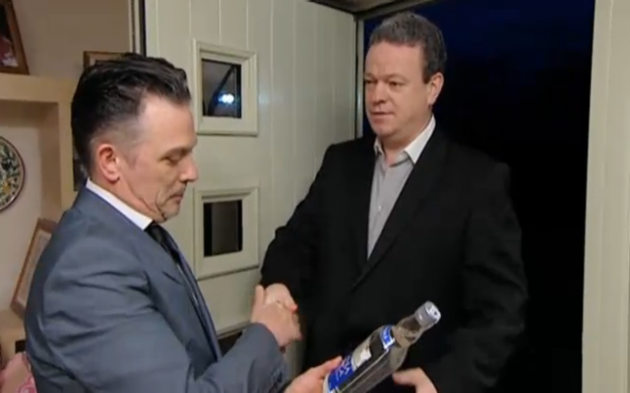 "It's Italian Sambuca," he says. (All Sambuca is Italian.)
It's alright though, Brian. After your stellar performance on Thursday, our hearts are full of warm feelings for you. We will drink a Sambuca shot with you if that's what you want.
5. "We are all made of energy"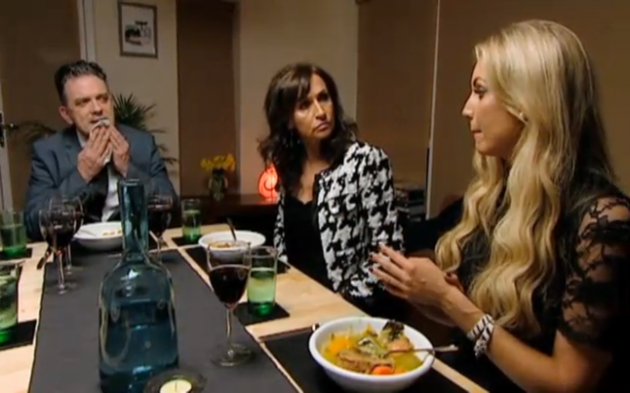 That's a direct quote from Rosanna. Who is describing a ghost she saw in her bathroom shower.
She is incorrect. (About the energy.)
Here's how impressed Geraldine is: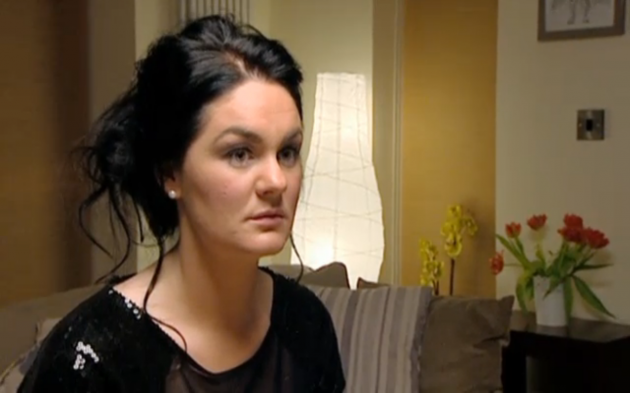 6. 'The GILFord One'
Is Geraldine's suggested title for Celia's autobiography.
Here's Celia's reaction: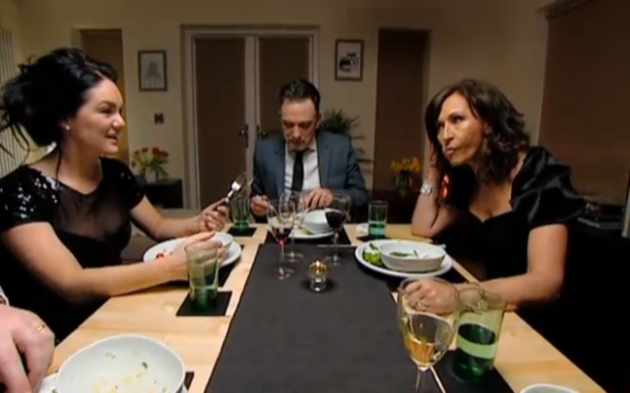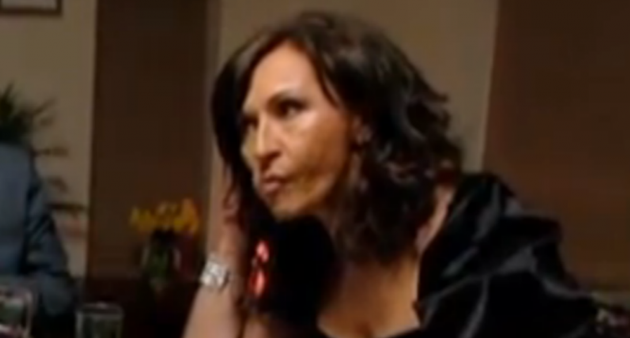 7. Celia's sneaky tooth pick
She waits until everyone else is talking about toe sucking, and then goes in deep for a rogue bit of spinach (or whatever).
BUT THE CAMERA'S EYE NEVER STOPS SEEING.
8. Rosanna's 'toe cleavage'
"Toe cleavage can be sexy," she insists, apropos of pretty much nothing.
For a woman who makes her living from being sexy, this is a worrying oversight.
9. SKANKING
Is Joe's choice of after-dinner entertainment. We'll just leave this photo here.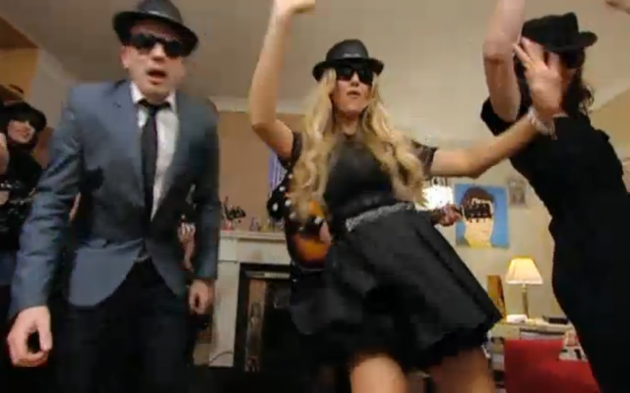 Rosanna's 'dance face' will live long in the memory.
THE OVERALL RESULTS!
The votes are in. And the roll of (dis)honour looks like this:
Joint 4th: Geraldine and Brian
3rd: Rosanna
2nd: Celia
Glorious victor: Joe
THE OVERALL REAL RESULTS! (Our favourite celebrity)
3rd: Rosanna
Consistent strong performances, and this:
2nd: Brian
A late surge sees Brian claim an honourable second place.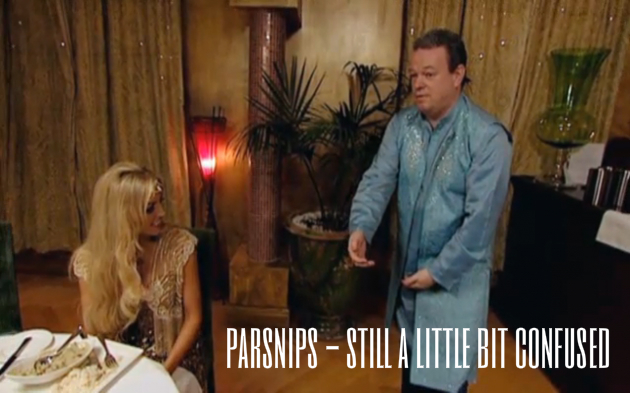 Glorious victor: Celia
In the end, there was no contest. Consistent classiness, hilarious outrage and an incredible array of Celia Faces saw Holman-Lee to an easy victory.
Can we run our favourite moment one more time? Your cue, Geraldine:
"COCK!"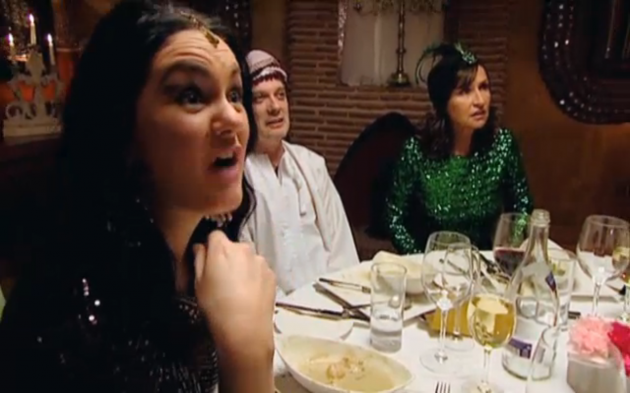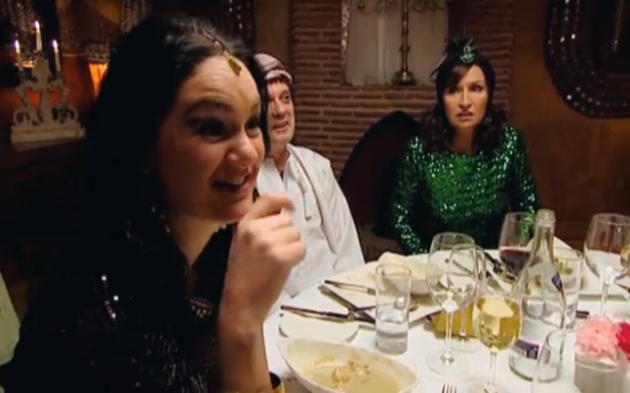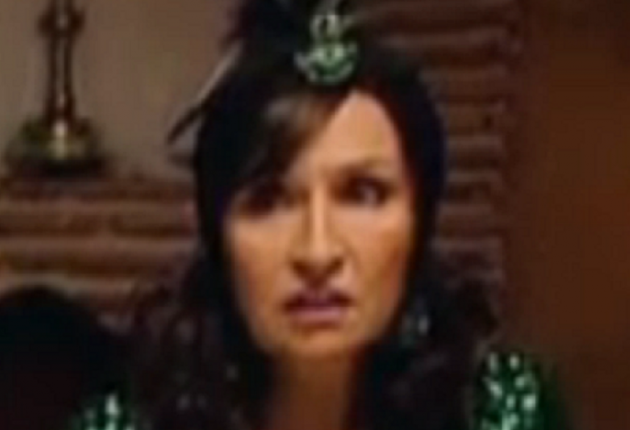 Thanks, folks. It's been a journey.