IT'S THE WEEKEND, it's a time of rest.
What better way to do it that chill the fuck out with a few longreads.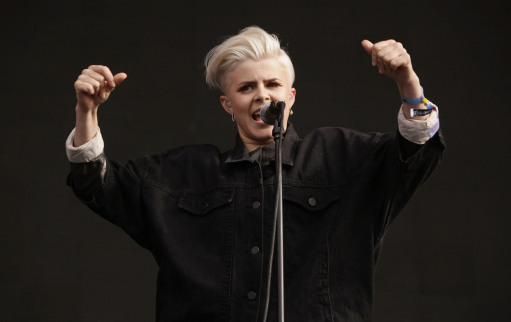 Yui Mok / PA Archive/PA Images Yui Mok / PA Archive/PA Images / PA Archive/PA Images
Here are the DE faves from the week that was.
1. "But her biggest influence may have been provoking the signing of Britney Spears. After the platinum-certified success of her debut in Sweden, the record label Jive had tried to sign Robyn in the US, but she turned them down. The label's executives swore they would show her how stars were made. The alternative they found was a 15-year-old American named Britney Spears. According to The Song Machine, John Seabrook's history of contemporary pop songwriting, the head of Jive hoped Britney 'could be an American Robyn – a Europop teen queen, with an added dash of girl-next-door'."
Laura Snapes' profile of Swedish popstar Robyn, her 'comeback', and her journey through pop is an absolute must-read over on The Guardian's website. 
2.  "To me, this is about people we all know: the strangers sitting next to you at a bar, the drivers in front of you in bumper-to-bumper traffic, the Twitter users stunned by Gaga's singing. They're the ones who don't see the value in her work—or Britney Spears' or Taylor Swift's, for that matter. My theory: Female-focused entertainment is still viewed as frothy, whimsical, and lighthearted. It's something to enjoy but not take seriously, like a slice of key lime pie."
"In many cases, female performers are taken seriously only when they play not with the boys but likethem. Anything too colorful or too flamboyant is perceived as lesser-than. For women, talent is often ignored if there's too much tinsel. Gaga's Oscar campaign is well-deserved, yes, but she shouldn't have needed it for people to see her as a tour de force. "
Lady Gaga didn't need A Star Is Born to be taken seriously, argues Christopher Rose on Glamour.com.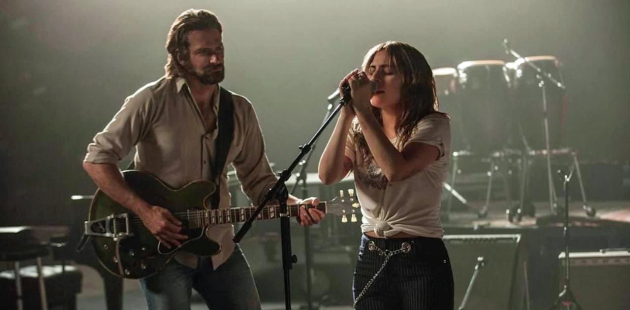 3. "I have a story to write, I told him. I'm not sure what to do. Coming back with a good story is my thing, I said. He saw I was dismayed, and again, I seemed nice, so he tried to explain it. 'It's wonderful that people want to ask me questions. I just find that no matter how much time we spend together, it's only by spending time and doing something with somebody that you start to get to see how they work and how they interact with other people and who they are, you know? You couldn't get to know me in this scenario just as much as I don't know who you are.'"
"I told him I was going to see the movie again. He gave me his number and told me to call him if I had any questions about the movie or the songs in it. He was nice, too. He just didn't want to be known the way I wanted to know him."
Speaking of A Star is Born, this New York Times profile on Bradley Cooper has been getting some serious buzz for all the wrong reasons. Does he even like his own movie? 
4. "She didn't exercise, she didn't diet, and successfully sued the publication that alleged she had an eating disorder. Unlike contemporary stars like Jennifer Lawrence, whose carefree, cool girl femininity feels so incredibly of this moment that it makes her seem woefully out of place in a period drama like Serena, Knightley has always felt on some level outside of contemporary ideology, unwilling to heed the demands put upon her peers."
"Of course, those historical roles aren't without violence, sexual, emotional, or otherwise; one of the most harrowing scenes of Knightley's entire oeuvre involves a sexual assault in The Duchess. But the violence committed against them is not their defining characteristic; their resilience is. In all of Knightley's historical films, she is at the center. She is not relegated to the role of love interest; men are."
Anne Helen Peterson of Buzzfeed spent a week watching Keira Knightley movies and came to the conclusion that she is made for period dramas.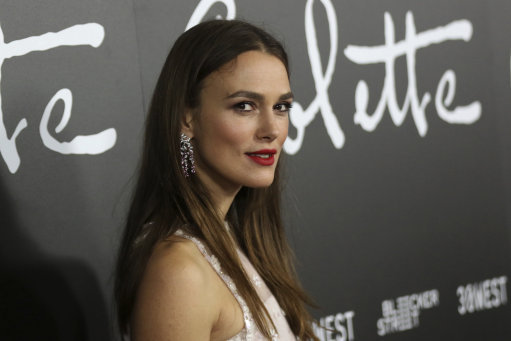 Willy Sanjuan / AP/Press Association Images Willy Sanjuan / AP/Press Association Images / AP/Press Association Images
5. "Kids are ruthless. Especially back then. I was one of three kids of colour in our school. There was a young black brother and sister, and me. So we stood out.
They called us all the swear words under the sun. It didn't even matter if you were even of that particular race, they'd still call you it. So you either take it, or you stand up. I got into a couple of little scraps in the beginning, and then everyone was like – OK, we won't bother him anymore…"
Crazy Rich Asians star Henry Golding is coming for Hollywood, so deal with it, writes Sam Parker on Esquire.com. 
6. "Bergling's death stems from a novel set of circumstances. He was a self-confessed introvert who did not feel comfortable in the club or festival environment, let alone performing. He was a young, impressionable boy when he was launched into a world that tests even the most thick-skinned of adults and had little time to adapt. "I can't imagine the pressure he was under," Kaskade says. "This has happened over 25 years for me… Tim had no time to recalibrate." How can someone so young and inexperienced be expected to deal with the pressure and stand up to a team, many of whom are reliant on him for their livelihoods?"
Who really killed Avicii? asks William Ralston in this month's GQ. It's a great examination of DJing, the music business, and its affect on mental health.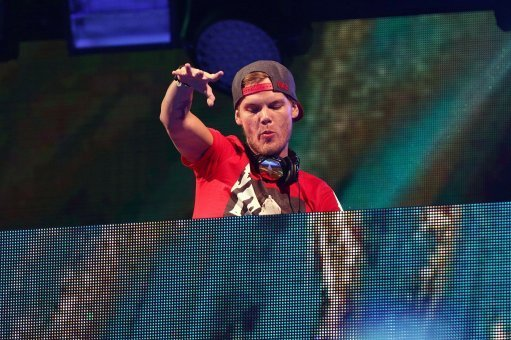 Yui Mok / PA Wire/PA Images Yui Mok / PA Wire/PA Images / PA Wire/PA Images
7. "When all the #MeToo stuff started happening, an older gentleman said to me, 'I'm worried. I'm really worried that people aren't going to hire women anymore because of this.' And I went berserk. 'I said, You know what? We'll hire each other!'"
Julianne Moore had some strong words to say about the MeToo movement and celebrity activism in a feature with Christine Lennon in PORTER. 
DailyEdge is on Instagram!