LAST NIGHT'S CELEBRITY Masterchef semi-final saw the 4 finalists preparing dishes they deemed 'show stoppers'.
Yvonne Keating became the last contestant to get the chop before the grand final, as her chicken stuffed with roast vegetables, sweet and sour sauce with pineapple, avocado salad and gratin potatoes didn't sit well with Dylan.
Here's how it all went down:
Aengus Mac Grianna got such a good response to his Asian broth that he teared up, with Nick Munier declaring that
Each mouthful tells you a different story.
Wow.
Twitter wasn't moved.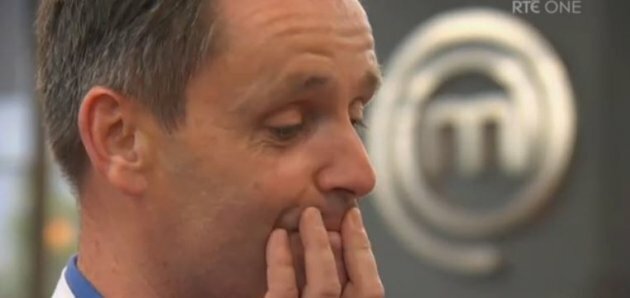 Perhaps it was the music he was afraid of, sounding more like a horror movie than a tension builder.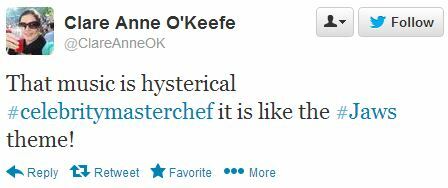 Maia's dish was a bit of a dish.
Err, OK.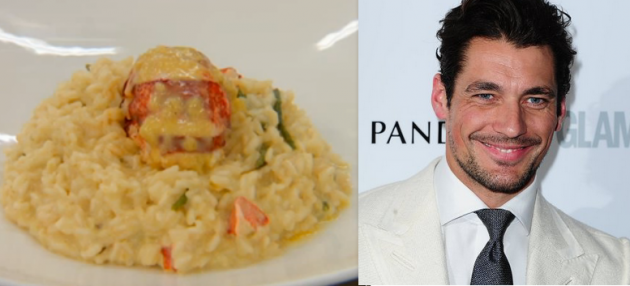 Ian West/PA Wire
Yvonne was displaying her fair share of battle wounds.
At least her outfit went down well...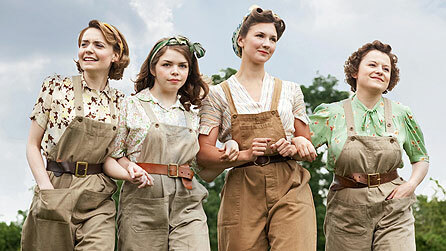 But alas, it was not to be.
At least she left gracefully with an awkward thumbs up.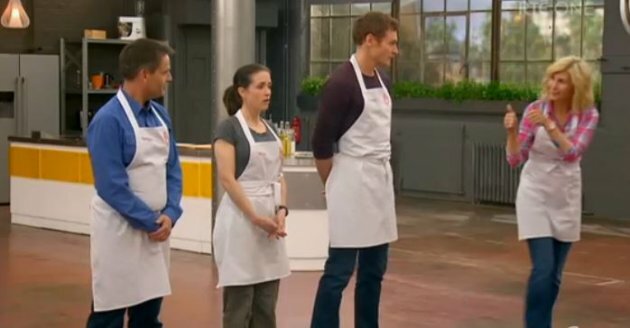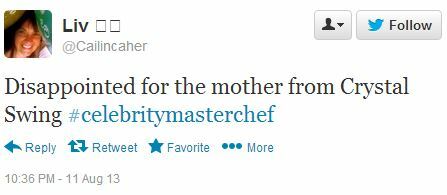 Just let it go guys!
The final three, Aengus Mac Grianna, David Gillick and Maia Dunphy are off to Dubai... but never leave the airport.
In the Emirates lounge, their challenge is to cook a three course meal for some of Dubai's top chefs.
Maia's pigeon leg roll looked a treat, as she sung Mr. Hankey's theme song for good measure.

Name-dropping was literally on the cards.
Anyone know if Gary Rhodes is gonna be there? Anyone?
Oh, there he is.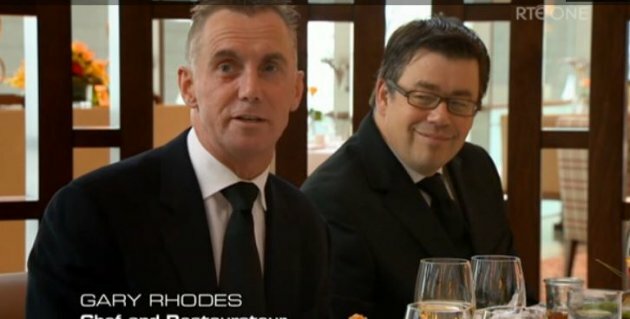 But who's that beside him?

We see it.
Ian West/PA Archive
Nice of him to join, we hear no women were available for service.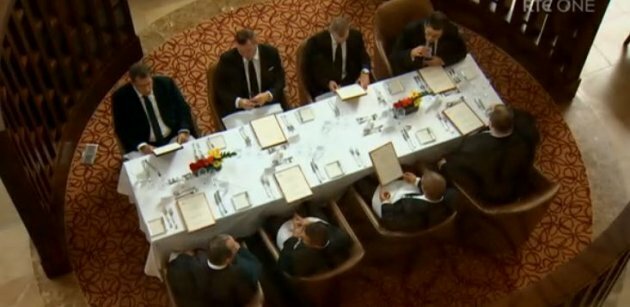 Well, all went well. On to next week.
Maybe Dylan will finally learn how to pronounce Aengus' name (eng iss)
WHO IS GONNA WIN? Dylan and Nick decide.