IF YOU THOUGHT the world could not get more One Direction-ed, we're afraid you're going to have to eat your skinny jeans.
Why? Because pretty soon people are going to smell like the band too. Not content with hijacking our visual and aural senses, the five lads with great hair have announced they will soon be invading us in an olfactory fashion, with the launch of their first women's perfume.
Here are seven more celebs who have entertained us with their unexpected – or downright bizarre – scents. If you hurry, you might be able to nab one at the last minute for that extra-special Christmas stocking filler…
Miss You Nights by Cliff Richard
(Pic: Ian West/PA Archive/Press Association Images)
Who knew that Cliff Richard had his own ladies' perfume? Not us. We always considered him a man of mystery, but this one certainly took us by surprise. We're thinking it's probably a heady mix of tartan picnic blankets, wine and hair dye. Whose hair dye? Oh, we simply couldn't be saying.
Purr by Katy Perry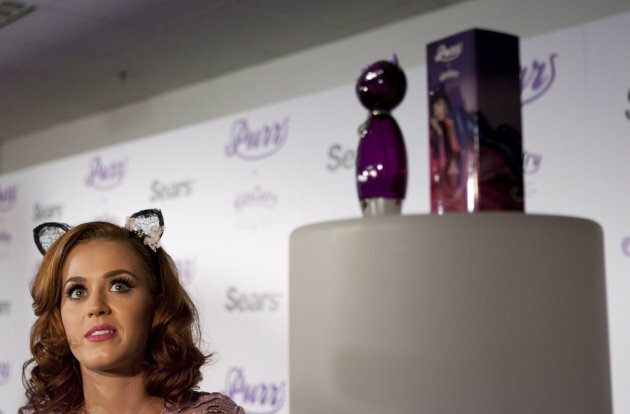 (Pic: Chris Young/The Canadian Press/Press Association Images)
Ever a fan of subtlety, Perry's 'Purr' comes in a cat-shaped bottle, with a photo of Katy wearing a catsuit (ooh, we see what she did there!) on the packaging. If you're a fan of candy floss and Perry's saccharine music, you might want to drink this out of the bottle, though that is not recommended.
Snooki by Nicole Polizzi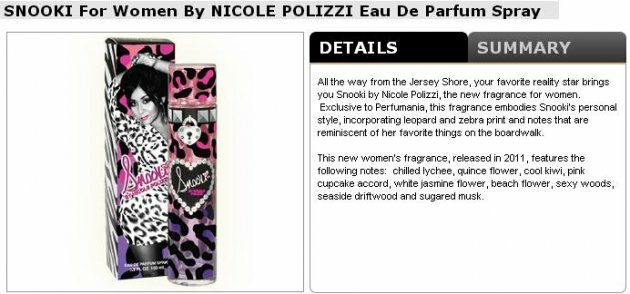 (Pic: Perfumania)

We've never sniffed this at DailyEdge.ie towers, but we suspect it's a potent mixture of the biscuity smell of fake tan, the damp odour from just-slept-in bedsheets, a squirt of Ozone-eating hairspray, with a basenote of vodka. With its leopard-print packaging, it's as demure as the woman herself.
Unbreakable by Khloe and Lamar
(EEntertainment/YouTube)
Just in case you ever feared that Khloe Kardashian Odom and husband Lamar Odom might ever break up, do not stress – they have a perfume together, and it's called Unbreakable. (We're not sure if that word also refers to reality television contracts.) It seemed like it was quite the difficult task coming up with this scent, but you know what they say: The reality TV couple that hocks a perfume together, stays together, usually.
Peter Andre – Insania

(Pic: PA/PA Archive/Press Association Images)
Insania. Just think about that word for a second. Then picture the bottle this perfume came in: frosted glass sculpted like a six-pack. Finally, imagine what this perfume – which was only stocked in Woolworths – smelled like. Body oil, bronzing gel and a whiff of desperation.
Only Crazy by Julio Iglesias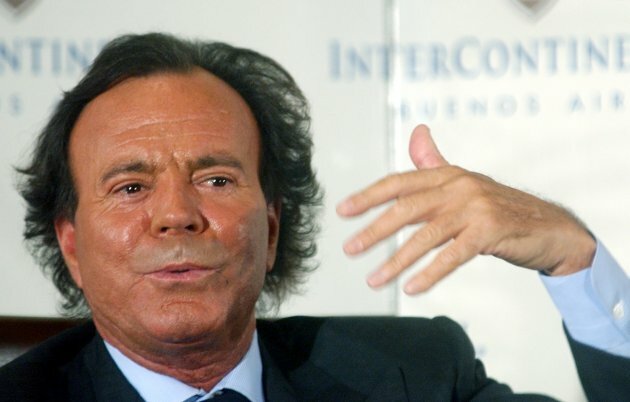 Phew! Julio wafts some fragrance around (Pic: AP Photo/Natacha Pisarenko, File)
Oh Julio, you so crazy! Not content with being a God of Love (TM), the tanned crooner has his own fragrance out too. With the snappy title of Only Crazy, we're not feeling that he has much confidence in the buying public, but we suspect this perfume is an intoxicating mix of exotic spices, sun tan lotion, red roses and champagne that has just been spilled onto a sheepskin rug.
Here's a bonus video of Julio, 'cos we are only crazy like that:
(hooverho/YouTube)
Best and Calum By Calum Best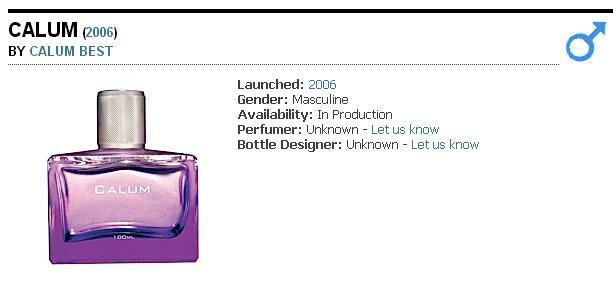 (Pic: Basenotes.net)

We never had Calum Best down as a wordsmith, so we'll forgive him calling his fragrances 'Calum' and 'Best'. That said, he is rather good at attracting girlfriends, so maybe his perfume is crammed full of pheromones. Like going out with Calum himself, people who wear his scents are probably risk-takers ('Does this clash with my body lotion?') who aren't afraid to get hurt ('Ouch! Dropped it on my foot again'). For your uncompromising adherence to the celeb lifestyle, we salute you, Calum Best.