CELEBRITIES HAVE TO put up with a lot of criticism, especially on social media. But sometimes, they have the perfect response.
1. Derren Brown's gentle let-down to a homophobic comment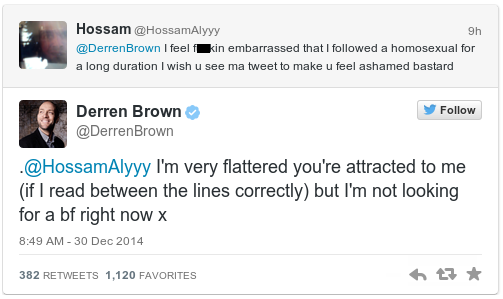 2. Dara Ó Briain, when told he 'wasn't an immigrant'

Thejournal Thejournal
3. Ariana Grande to the girl who went viral for eating her feminine products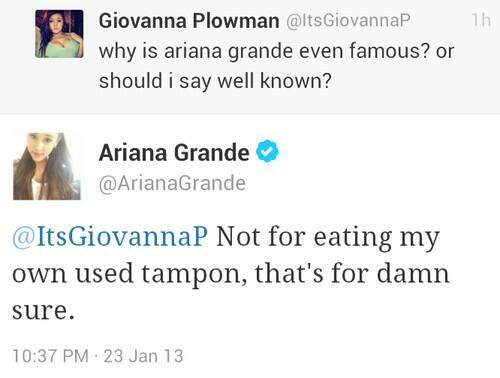 4. Frankie Muniz putting this critic in his place
Celebitchy Celebitchy
5. Rihanna, who is not taking your crap, like ever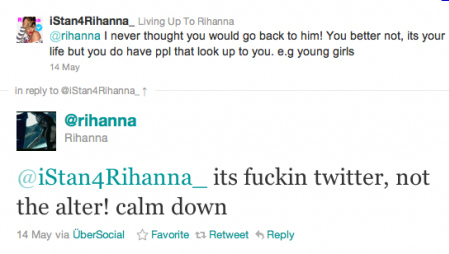 6. EVER
7. Oh go on, here's another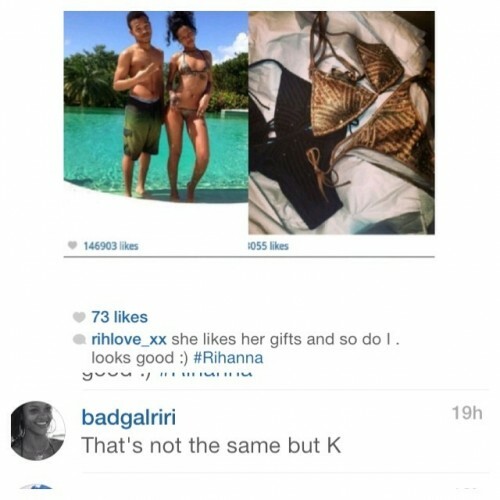 rihplies rihplies
8. Zach Braff, who can judge those who judge him

Imgur Imgur
9. Anderson Cooper, king of sass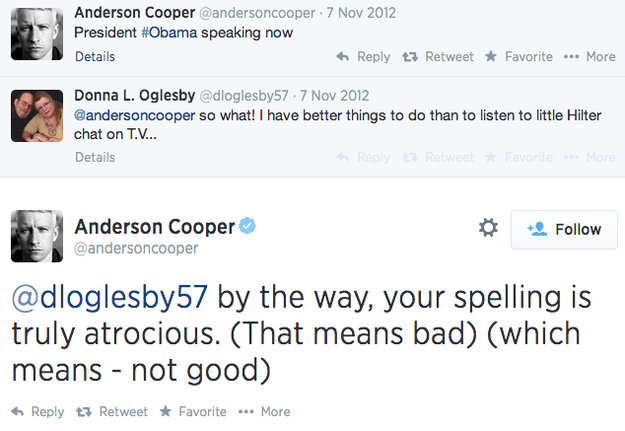 10. Nickelback, who do have some merits
11. The grammar police, Kelly Clarkson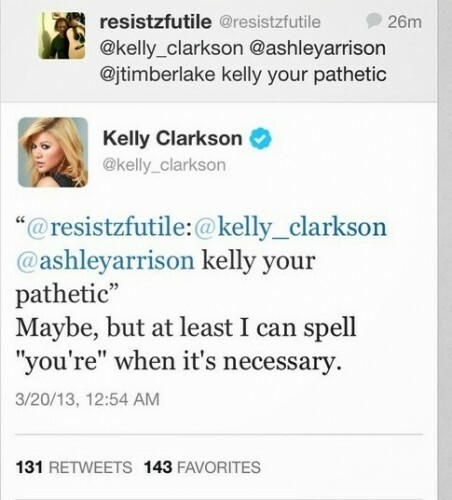 BlogSpot BlogSpot
12. James Blunt
The undisputed king of one-liners, James Blunt just don't give a damn.
Here's some cream, spread it liberally.
Waterjel Waterjel