A COMPANY IN Texas has launched a service whereby people can pay to send their pet's cremated remains into space.
No, really.
For $995, Celestis Pets will launch "a symbolic portion of cremated remains" to space for a quick trip, after which your dead pet's ashes are returned to you, certified as having been to space.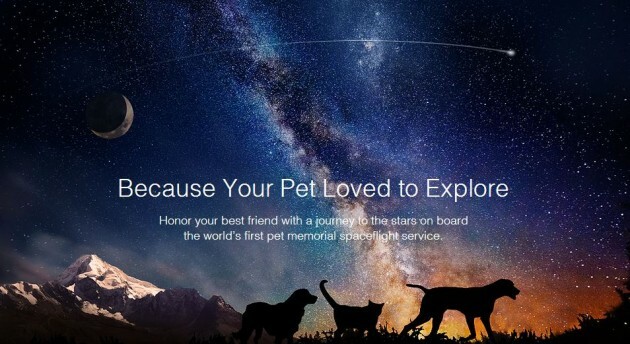 Celestis Pets Celestis Pets
But that's just the most basic Earth Rise package.
For $4,995, you can send your "special friend" into space on a spacecraft as part of a real-life mission where it will remain in orbit for a time, before "harmlessly vaporizing like a shooting star".
Charming.
If that's not good enough, you can place your pet aboard a NASA spacecraft AND SEND IT TO THE MOON as part of the Luna package. It'll cost you $12,500, but isn't it what your pet would have wanted?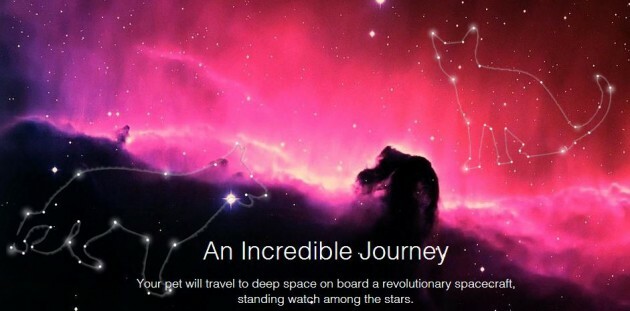 Celestis Pets Celestis Pets
Finally, if you're looking for something a little more exclusive, then the Celestial package might be up your street. For $12,500, it will launch your pet into deep space on a "permanent celestial journey". It  promises to allow them "to explore places they could have only dreamed of in life."
Because, as we all know, cats and dogs are aware that space is a place that exists and dream of going there.
And if you have no pets, don't worry: there's a service to launch dead loved ones into space as well.
Delightful.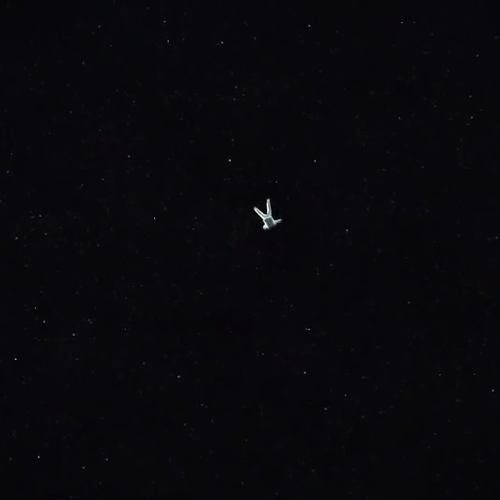 itgetsbirder / Tumblr itgetsbirder / Tumblr / Tumblr