CELINE DION IS after coming out with a fancy new kids' clothing line. Snazzy, right?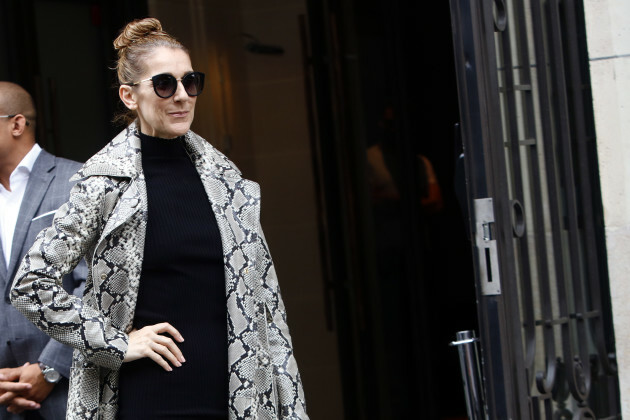 SIPA USA / PA Images SIPA USA / PA Images / PA Images
The ad for her clothing line with the line NUNUNU couldn't be anymore bat-shit and unreal simultaneously. Celine breaks into a maternity ward to sprinkle black glitter on all the newly born babies, thus freeing them of the shackles of gender norms.
There were some divisive reactions on Twitter, notably this one:
And with a single, stupid campaign ad, you've just lost the respect of millions of people you once had. You're truly an idiot, Celine."
Brave of you to speak on behalf of literally millions of people, but go off, I guess.
Not that Celine gives a rats, TBH. She wrote on Twitter, "I've always loved NUNUNU and what they represent.
Partnering with Iris and Tali to encourage a dialogue of equality and possibility makes so much sense."
Now listen, the line isn't without its faults, starting with the price tag.
It's not surprising that pieces from the line will set you back a pretty penny. The leather jacket below will cost you over €300. Sure, they'll make that back in Communion money, no doubt.
You shouldn't have to pay above and beyond for gender neutral clothing – all clothing is technically gender neutral, we can blame marketeers for the strictly determined colour palette and fits. With that said, you could also argue that the very labelling of the line as "gender neutral" is a bit problematic.
On the other hand, Celine has done what many brands and celebs have failed to do in the past – made a gender neutral clothing line that isn't bland. There's a withering number of examples where brands saw the term "gender neutral" and interpreted it sloppily, as "bland, ill fitting basics", when gender neutral should cover all bases.
While commenters like the above might have considered this line to be beyond Celine's "conservative" brand, at least she's brave enough to put her name to something progressive; something that many other famous faces would be reluctant to put theirs to.  
DailyEdge is on Instagram!