HAVE YOU EVER wondered why the characters in Friends could get a big table and couch all to themselves every time they went to an insanely busy coffee shop like Central Perk?
In one of the most populated cities in the world, these guys would always get the prime location in a Manhattan coffee shop to sit around and have the craic. How did they do it? Well, wonder no more.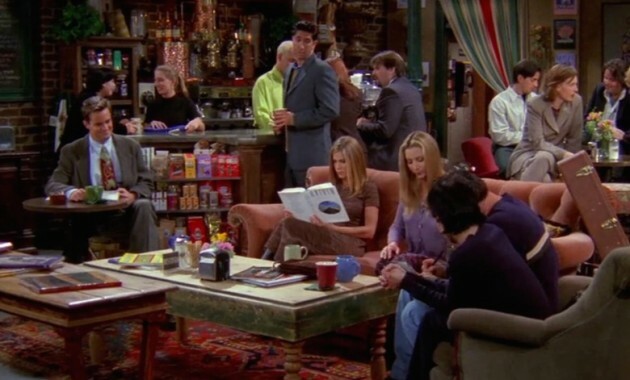 Thanks to some top notch investigating over at Bustle, it has been revealed that the table area was reserved every time the six characters were sitting in there – and there is photographic evidence to prove it.
Giphy Giphy
Here is the confirmation – that little reserved sign ensuring that they got a free run at what looked like the most comfortable couch in TV history: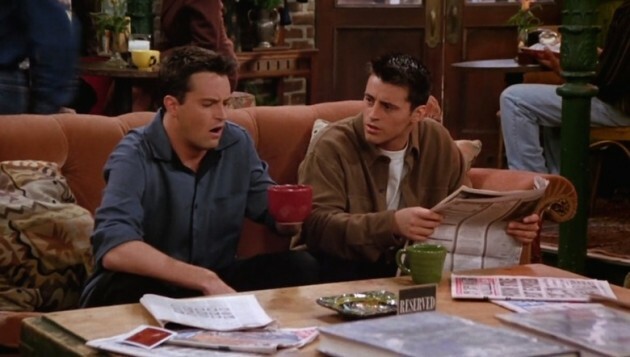 Bustle Bustle
And here, highlighted for your convenience:
Bustle Bustle
And again – it pops up many times when the table is fully visible, apparently: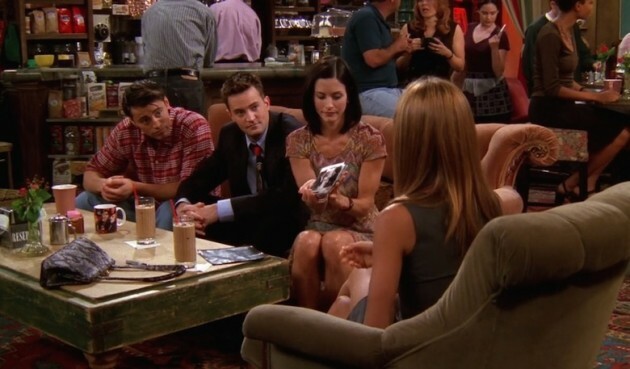 Bustle Bustle
There were many accusations against Friends of portraying Manhattan life unrealistically – how did these characters afford to live in these apartments in Greenwich Village in their mid-twenties, for instance?
Well, now one of those mysteries has been answered – and it was sitting right in front of us the entire time.