AS SHOWBIZ NAMES go, there are literally none more straightforward than Chance The Rapper.
It combines a shortened version of his first name, Chancelor, and a succinct description of his job, rapper.
Anyway, he was at the New York Knicks basketball game against the Cleveland Cavaliers in Madison Square Garden last night to see his friend LeBron James in action. As is tradition, big stars in attendance sometimes get shown on the jumbo screen above the court.
And, well, this is the caption they went with for Chance
It's quite a delightful description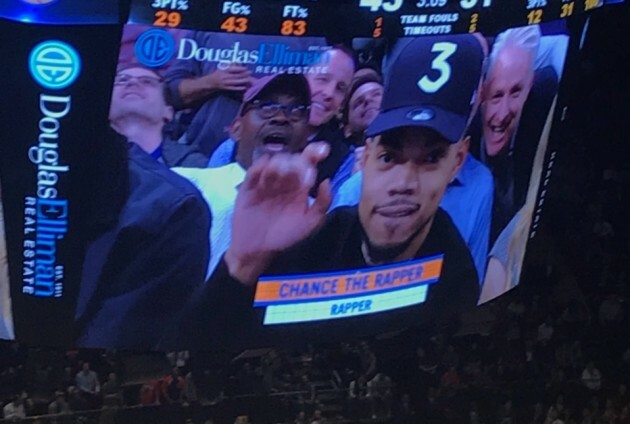 @outsidethenba @outsidethenba
Chance The Rapper – Rapper.
The moment went viral on Twitter as people tried to wrap their heads around why this was necessary
It brought to mind other figures that would need similar clarification
YES WE CAN!
It really felt like they were just trying to fill the space with something and just said "f**k it"
Even if you didn't know who he was, what else could possibly have been written there?
@andy_park @andy_park
This is how the decision was made
Chance now joins Bounce in the pantheon of great TV captions
@dparks_7 @dparks_7
Everyone in Madison Square Garden now knows what he does for a living, finally.
DailyEdge is on Instagram!