THE YEAR OF our Lord 2017, and no celebrity marriage appears to be safe.
I mean, Fergie and Josh Duhamel?! Who could have predicted it?!
Rob Latour Rob Latour
One should be cautious in praising any famous couple now, for fear that it will inevitably curse them and their matrimony.
But these photos of Channing Tatum and wife Jenna Dewan at the premiere of Kingsman: The Golden Circle gave me feelings.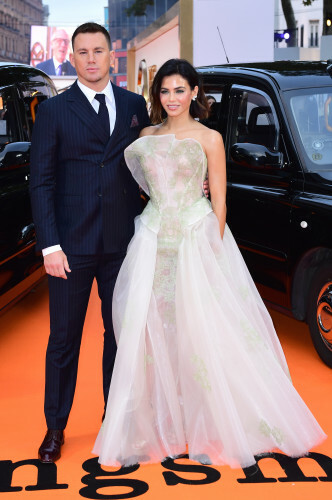 Ian West / PA Wire/PA Images Ian West / PA Wire/PA Images / PA Wire/PA Images
Doug Peters / EMPICS Entertainment Doug Peters / EMPICS Entertainment / EMPICS Entertainment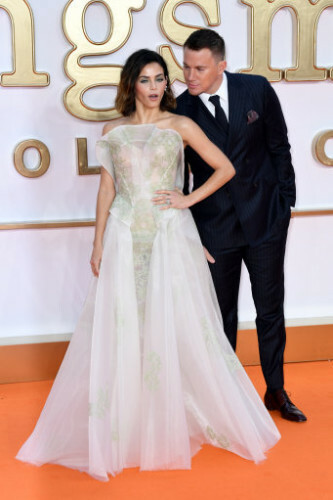 Doug Peters / EMPICS Entertainment Doug Peters / EMPICS Entertainment / EMPICS Entertainment
*weeps*
The Step Up co-stars have been together for 12 years, and we're still as obsessed as ever.
1. First of all, Channing is obsessed with Jenna's bum.
"She's got a great booty," he told Entertainment Tonight at the premiere.
He even took this photo of her for Instagram, after said she was "proud of doing 800,000 squats".
Slight exaggeration there I'd say. But still.
2. Channing pulled an absolute Chandler on her before he proposed.
This is a pair you'd go on the piss with, because they know how to have the craic.
However, Channing played a particularly cruel joke on Jenna before he proposed. When he thought she was getting suspicious, he told her he never wanted to get married.
"I basically told her I never wanted to get married to try to throw her off," he told DJ Nicholas Grimshaw in an interview.
I told her, 'I don't believe in the institution of marriage and I don't think I ever want to get married. She basically broke down crying. I thought, 'This is not going well at all,' so I had to propose to her sooner rather than later."
Thank God Tom Selleck wasn't there to stick his oar in.
3. He initially seduced her wearing a sombrero, a pair of Ugg boots and underwear.
Jenna told Cosmopolitan that while their mutual attraction for each other was pretty much instantaneous, how he initially seduced her was the cherry on top.
It was two nights of being weird. We hadn't even kissed. And then he went out partying with a bunch of dancers from Step Up. His room was right above mine, and he came down drunk with a sombrero on, banging on my door."
The rest, as they say, is history. When Channing returned to set the next day, the whole crew clapped. #megalegends
4. LOOK AT THIS PHOTO OF THEM FROM THE STEP UP SET.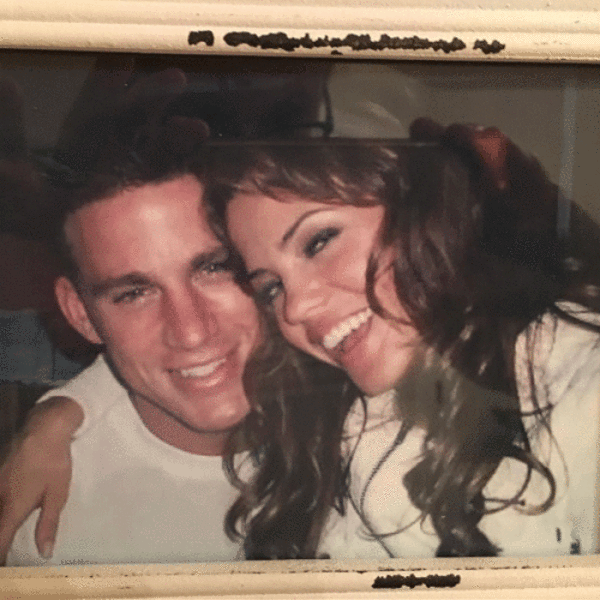 Meant. To. Be.
5. They get pedicures together.
You know what's unequivocally not #goals? Bunions. The answer is bunions.
6. To commemorate the 10th anniversary of Step Up, they recreated the routine from the end of the movie.
Yep – ten years later, they still got it.
Side note – is Step Up the millennial equivalent of Dirty Dancing?
7. The time Jenna beat Channing at his own Magic Mike game – and gave him a lapdance.
Comedy Central Latinoamérica / YouTube
The abs, the money gun, Channing's messed up hair… It's too much.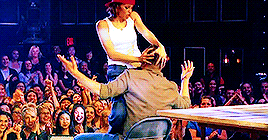 8. Channing reading Cosmopolitan just 'cause Jenna was on the cover.
Or maybe he wanted to read the feature on 'next level sex'. Who am I to assume?
9. When Channing said this about Jenna after she gave birth to their daughter Everly.
Don't mind me, just something in my eye… And by something I mean tears because I am sobbing.
DailyEdge is on Snapchat! Tap the button below to add!