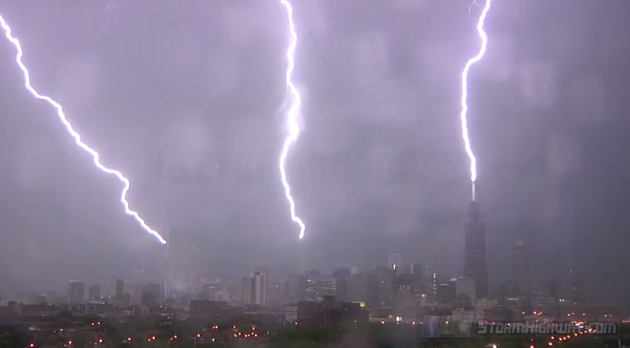 THE UPPER MIDWEST region of the US was battered yesterday by a 'derecho' storm, which left hundreds of thousands of people without power.
The city of Chicago saw some of the worst weather, including a violent thunderstorm that saw the city's famous buildings hit several times by huge bolts of lightning.
This video captures Chicago's three tallest skyscrapers – the Sears (now Willis) Tower, the Trump Tower and the John Hancock centre – being struck simultaneously.
Dan Robinson / YouTube
via Barra Best