IT IS WITH a heavy heart that I regret to inform you that Piers Morgan is at it again.
Kirsty O'Connor Kirsty O'Connor
When he's not being a gowl about mental health, he's giving out about dads – in this instance, James Bond's Daniel Craig – carrying their children.
That's literally it.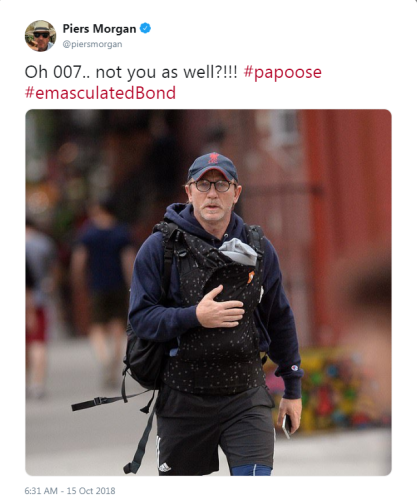 Have you ever met a man with such an unfounded hatred for papooses? 
Anyway, he's pretty much admitted to only doing it to be a troll (what's new there?), but not before Captain America's Chris Evans had his say.
Evan Agostini Evan Agostini
Responding to Piers', Chris tweeted: 
You really have to be so uncertain of your own masculinity to concern yourself with how another man carries his child. Any man who wastes time quantifying masculinity is terrified on the inside."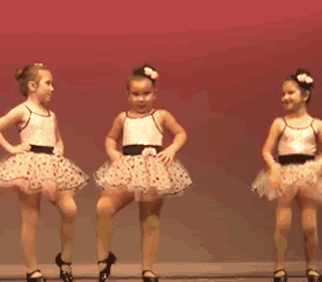 It begs belief that this needs to be said, but not using your arms to hold your child doesn't make you less of a man or a father. Bear in mind, this is coming from the same person who is the first to leap to the defence of all fathers – even the questionable ones. 
Piers retort is worth noting – "Captain America wouldn't wear a papoose". Yeah, no shit, 'cause he's a fictional character Piers. As is James Bond. 
Chris is right though, in that the people who highlight these kinds of things are often insecure over their own conventional interpretation of what it means to be a man. When something doesn't line up with their view, hence the negative reaction from Piers side.
Threatened, much?
DailyEdge is on Instagram!