COMMANDER CHRIS HADFIELD probably feels pretty pleased with himself after making it home from space.
As we all know, he picked up a lot of fans in Ireland. And among them was Lord Mayor of Dublin, Naoise Ó Muiri:
Last night Commander Hadfield's daughter Kristin (who lives in Ireland) attended the Lord Mayor of Dublin Awards to pick up this certificate for her father.
Hadfield called it "a singular honour":

The Lord Mayor of Dublin Awards are given to a handful of individuals or groups each year who have "made a special contribution to Dublin and its citizens either at a local or city wide level".
We're guessing it's amazing photos like this that clinched it: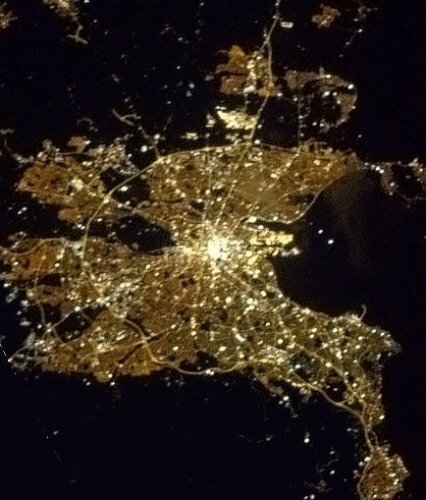 Previous recipients of the awards include Imelda May, Marty Whelan, Maeve Binchy and Veronica Guerin.