HAVE YOU EVER mistaken Bridesmaids star Chris O'Dowd for keyboard-playing comedian David O'Doherty on a side-glance at the telly? Besides sporting impressive facial hair and lovely locks are there many, or indeed any, similarities between this pair of funnymen?
It seems Twitter is awash with tweets about people getting in a tizzy over trying to decide which one of the comic stars they're actually watching on TV.
Even Chris O'Dowd's lovely wife Dawn Porter seems to be embracing the long-running joke, tweeting last week about her excitement at seeing her hubby on the telly, with a lovely picture of David O'Doherty. "Ahhh I love it when my husband is on TV," she joked. We love it too, Dawn.
And she's not the only one who has been slightly confused by the pair while watching television of a night.
So, while we don't think this pair could be mistaken for for long-lost twins, they do share a few things in common.
They can both sing in a slightly humorous fashion
We know they both enjoy a tune, as evidenced by Chris' heartwarming performance in The Sapphires and David's continuing musical series My Beefs. We're not saying that you don't both have beautiful voices lads but there is something very entertaining about how you burst out laughing in the middle of your songs or give us massively dramatic performances on keys (that's you David).
YouTube/TheWeinsteinCompany
YouTube/AlexoGable
They both have very impressive beards
It's a legitimate skill growing a beard, right? And if it's not it should be because these two men have made it an art-form.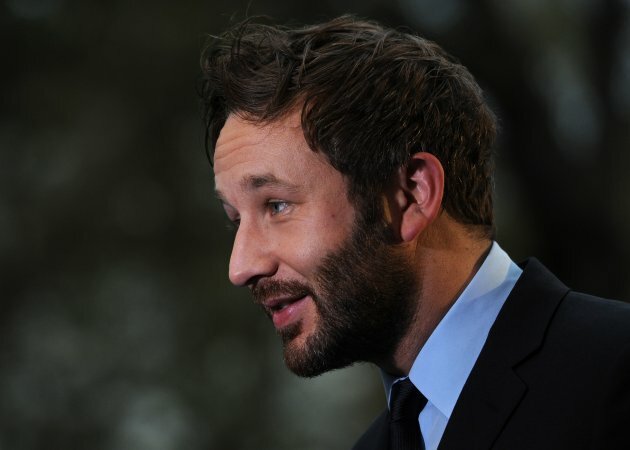 Image: Anthony Devlin/PA Wire/Press Association Images
YouTube/BalmafulaLanado
And they both say lovely things to the ladies
Check out this unsolicited lovely tweet from Mr. O'Doherty this morning.

And this birthday tweet from Mr. O'Dowd to his lovely wife: