THERE WAS A mini Bridesmaid reunion at Sundance Film Festival over the weekend.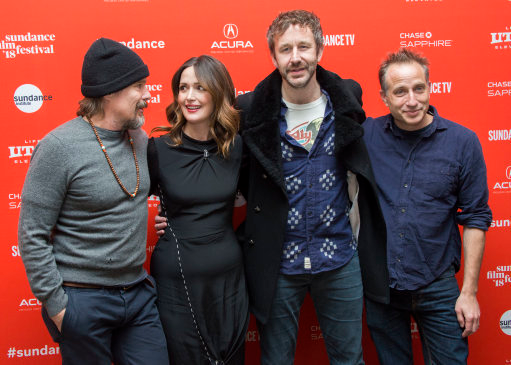 PA Images PA Images
Chris and Rose Byrne are busy promoting their new movie Juliet, Naked, based on the Nick Hornby novel.
It tells the story of a man who meets his rock star hero, only for the said rock star to fall in love with his girlfriend. Nooo.
Chris and Rose get along famously, and their constant joking throughout their press junkets proves it.
During a Q+A session with Deadline magazine, Rose was asked if she ever found out that a man was paid more than her for a role.
Yeah, of course. I couldn't be more excited about this movement, it's well overdue.
After a quick spiel from the Deadline moderator on the topic ("If change is gonna come, it has to happen in the business. Because if people appreciate the bottom line advantages, they're gonna do the right thing"), Rose turned to her co-star.
Rose asked: How do you feel about the Time's Up movement?
Chris had the most 'Irish lad sittin' in a midlands pub' response ever.
I've eh, I think my agent has been working to ensure that throughout my career that I've never been paid more than anyone. So I feel pretty safe. I am the movement.
He got a laugh out of them, at least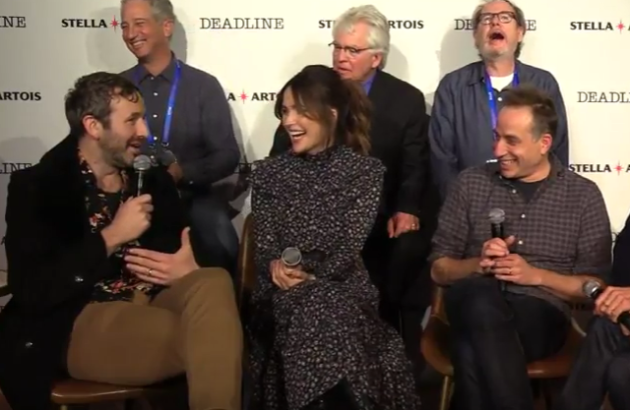 Oh, Chris.
Watch from 22.2o, though the whole interview is a joy
Deadline Hollywood / YouTube
DailyEdge is on Instagram!