WE HAVE NEVER related to a thread more.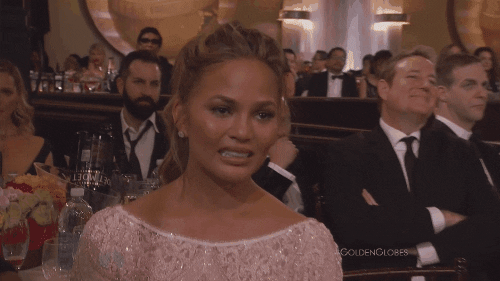 Chrissy Teigen - model, mother and now, spokesperson for everyone watching the news at night.
Brexit was never a concept people fully understood.
Even when going to the polls, the UK population (and everyone else tbf) were cloudy on the details.
But at a time when the Brexit updates are pretty much constant, it's only becoming more and more difficult to wade through. 
Even political analysts are getting lost in developments, telling viewers it's becoming near-impossible to predict or follow at all.
A sentiment echoed by none other than Chrissy Teigen.
And with that, the star unified an online community of politically-woke Twitter users who cannot figure out what the f**k is going on. 
Chrissy T speaking for the whole of the UK there. https://t.co/coNmnlUNzu

— Mitten d'Amour (@MittenDAmour) December 12, 2018
I'm doing a PhD on it and this is how I feel 90% of the time. https://t.co/2c6eLCapwC

— Liz Ablett (@LizAblett) December 12, 2018
Yes, people were quick to empathise with the star and the thread has now become a place of solace for many who have found this week to be never-ending.
Someone even suggested that Chrissy's famous Golden Globes reaction was actually a premature response to the current British political situation. 
Some news outlets genuinely tried to help her understand what is going on with video links, articles and even lists of bullet points of the crucial information.
But that threw up its own complications when someone mentioned the moment the one MP walked away with the gold mace earlier in the week.
A story which has dated unbelievably fast since it happened on Monday... yep, that was just on Monday. 
The main thing followers wanted Chrissy to know was that no matter what information she had received about Brexit, it was now old news. 
So, some just gave her the most simple explanation of what is going on generally.
Yes, the people of the UK have learned to keep their expectations low and are focusing on one thing and one thing only. 
DailyEdge is on Instagram!