FOR THE KIDS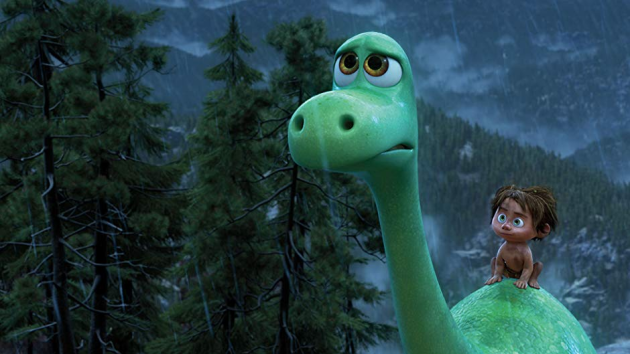 Rise of the Guardians (BBC 2, 7.30am) Animation about a group of mythical beings protecting the innocence and wonder of children. 
Rugrats Go Wild (Channel 4, 8.05am) Animation featuring the babies we all know and love as they find themselves marooned on an Island with the Thornberry family. 
Enchanted (RTE 1, 8.20am) Amy Adams stars as a princess lost in Manhattan.  
Epic (RTE 2, 8.55pm) An animation about a teenager who finds a hidden forest universe. 
Finding Nemo (RTE 2, 10.25am) Nemo goes missing and we want him back. 
Despicable Me 2 (RTE 2, 12pm) Former supervillain Gru is now a devoted father to three and joins forces with Anti-Villain League to take down evil. 
The Snowman (Channel 4, 12.40pm) I wish I could watch this for the first time again. 
Kung Fu Panda 3 (RTE 1, 1.30pm) Po prepares to take over at the Jade Palace. 
The Good Dinosaur (RTE 1, 1.30pm) Animated adventure about a cute little dinosaur in a world where the meteor missed earth.  
Arthur Christmas (Channel 4, 1.45pm) This wonderful animation tells the story of Santa's sons and who will take over his job. 
Home Alone 2: Lost in New York (Channel 4, 5.40pm) Trump as you've never seen him before. 
Movies 
Night and the Museum (Virgin Media One, 10.30am) Comedy adventure about a man who finds out the museum comes to life at night. 
Home Alone (RTE 1, 2.55pm) If you haven't watched it many times already. 
Harry Potter and the Chamber of Secrets (RTE 2, 3.40pm) It's not Christmas until you watch a Harry Potter movie. 
The Muppet Christmas Carol (Channel 4, 4pm) A classic. 
The Wizard of Oz (Virgin Media One, 4.05pm) The 1939 family musical. 
The Jungle Book (RTE 1, 4.30pm) The 2016 live action version. 
Angela's Christmas (RTE 1, 6.20pm) Ruth Negga stars in this lovely short Irish animation. 
Willy Wonka and the Chocolate Factory (RTE 2, 6.10pm) The original, don't worry. 
Star Wars: The Force Awakens (RTE 1, 6.50pm) We're introduced to stormtrooper Finn and and scavenger Rey as they look for Luke Skywalker. 
Skyfall (RTE 2, 7.45pm) The epic Bond.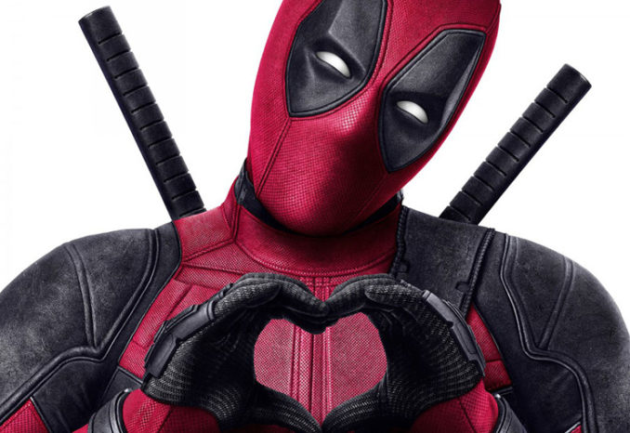 Bridget Jones's Diary (Virgin Media One, 9.15pm) The rom com we all know and love.  
The Devil Wears Prada (e4, 9.15pm) A woman gets a job in a fashion magazine and learns that her boss is a nightmare.  
Deadpool (RTE 2, 11pm) The sarcastic anti-hero is here to amuse you. 
Love Actually (RTE 1, 11.10pm) Watch it for the hundredth time. 
My Week With Marilyn (BBC 1, 12.35am) A young man tells the tale of this relationship with the actress. 
The Other Woman (RTE 2, 12.40am) Comedy about a woman who becomes mates with her husband's side pieces. 
Brooklyn (BBC 2, 1.35am) Saoirse Ronan plays a young Irish woman who goes to New York for a better life, I'd stay up to watch it again. 
Comedy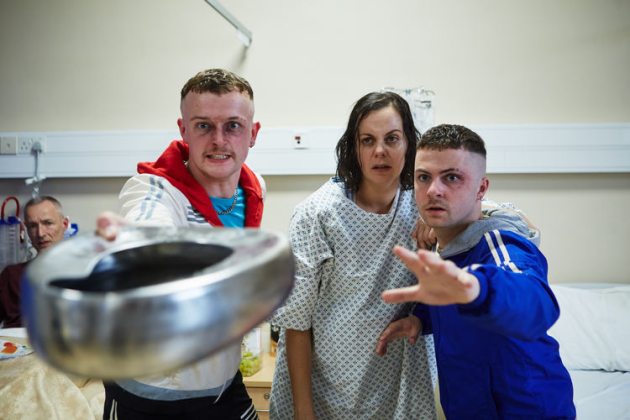 RTE RTE
Mrs Brown's Boys, Exotic Mammy (RTE 1, 10pm) Yes, some people class it as a comedy. 
Alan Carr's Christmas Cracker (Channel 4, 10.15pm) So that's where he's been, and he'll have Dani Dyer, Lily Allen, Sharon Horgan, Olly Murs, Russell Howard, Alesha Dixon, Emilia and Freddie Fox, Vicky McClure and loads more with him. 
The Young Offenders (RTE 1, 10.35pm) Gotta love a Christmas special. 
Brendan Grace: Everylaughing (Virgin Media One, 11.10pm) He's back and with new material. 
General Interest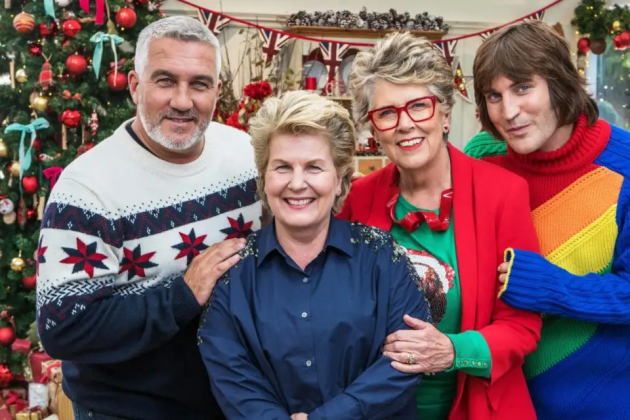 Channel 4 Channel 4
Top of the Pops Christmas (BBC 1, 12.30pm) Fearne Cotton and Clara Amfo present the hottest tracks of the year. 
The Alternative Christmas Message (Channel 4, 3.50pm) Danny Dyer is all over it. 
Strictly Come Dancing Christmas Special (BBC 1, 5.30pm) Old performers and contestants come together for a festive dance. 
University Challenge Christmas (BBC 2, 6.05pm) A Christmas special of the quiz show. 
Mary Berry's Country House at Christmas (BBC 2, 6.35pm) Just pure joy. 
Michael McIntyre's Big Christmas Show (BBC 1, 6.45pm) Expect loads of guests. 
The Great Christmas Bake Off (Channel 4, 8pm) A festive edition of the popular baking show. 
First Dates at Christmas (Channel 4, 9.15pm) Self-explanatory, this.  
Soaps 
Emmerdale (Virgin Media One, 7.15pm) It's all happening, I'm sure. 
Coronation Street (Virgin Media One, 8.15pm) Johnny and Jenny have a showdown over Liz, because Christmas is the perfect time to do that. 
Fair City (RTE 1, 9.05pm) The drama. 
Eastenders (BBC 1, 9.15pm) Kat wants a happy Christmas, but she seems to have forgotten she's on Eastenders so that'll never ever happen. 
DailyEdge is on Instagram!