EACH WEEK, WE'LL be taking a peek into some of our faves' makeup bags to see their must-have products, because we're nosey. This week, it's the turn of freelance makeup artist Ciara Walker. You can follow Ciara on Instagram here.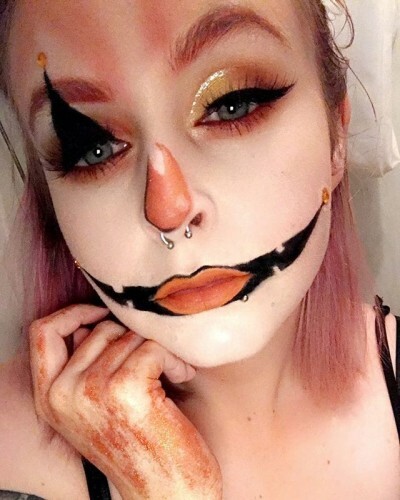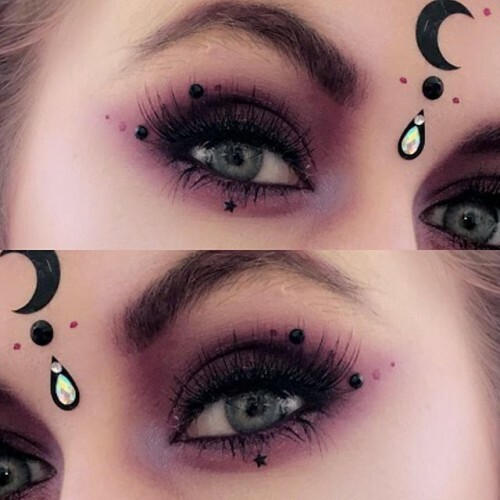 Her earliest makeup memories
"When I was younger my first memory of make–up was my nanny's stick foundation and my mum's red lipstick that I always robbed (though who didn't do that?).
"As a teen I wasn't really into make-up I used to slap on any pale foundation, liner and mascara and was ready to go. I started to wear more make up once I joined a band and I got really self-conscious about how red my face got on stage.
"As I got older I had more girl friends that were into it, and slowly I developed a taste for it and feel in love.
My mum would say "I never thought I'd see the day you would get into make-up" – I guess it shows that it is never too late to develop an interest in something."
"I went to do a course quickly enough and got into the creative side of make-up and now love uploading photos to my make-up Instagram page. I wouldn't say I really have a "signature look" but anyone who knows me knows I love being pale and love highlighting this with dark "vampy" styles of make-up.
Her makeup bag and what's inside
"I don't have a staple foundation at the moment because I like to try out so many, I was using Fenty and it was great for a while but it is so expensive that I'm trying to use a cheaper product and use that for occasions. I'm using Gosh's X-ceptional Wear Foundation in 'Porcelain' at the moment and it works great for my dry skin and it's so cheap.
"I find it so hard to find concealers I like for some reason but Tarte Shape Tape has changed my life. I use the shade 'Fair'. It just goes on so well, doesn't dry out my under eyes but sets well there that it doesn't budge without settling into any fine lines I have. It's been a game changer for me so I'll have to buy 10 more when I go back to America because it is hard to get in Ireland.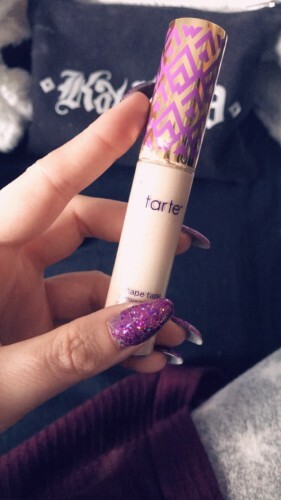 "Blush is always something I can do without but sometimes I do contour without blush or blush without contour, my face is usually so red that I don't like putting that colour back in it. A blush I love though is NYX's Ombre Blush in 'Mauve Me' - it's a just really flattering and light shimmery mauve shade and it's not in your face. That's my highlights job.
"My everyday eye palette would be Kat Von D's Shade and Light Eye Palette - I use this for so much and I don't do any make up look without it. It's great for any eye look. I mainly use different shades in it for setting my base, doing my brows, contour and the black for deepening any look. It's so diverse and more than just an eye palette.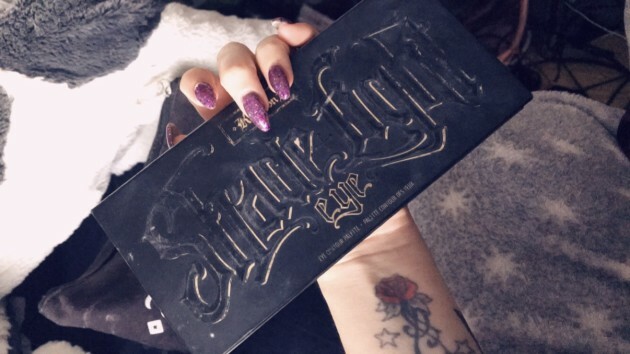 "Another diverse product by Kat that I can't do without is the Metal Crush shadow in 'Thunderstruck'. It's a great shimmer eyeshadow colour, but I personally love to use it as my highlight (it is blinding )and then I use shades from Metal Crush Extreme Highlight Palette on top to make it stand out even more.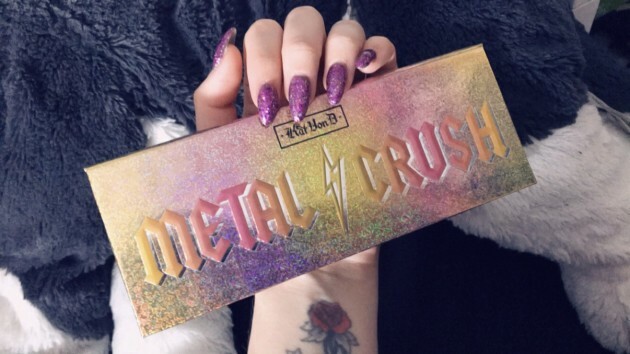 "Another go to would be Kat Von D's Lolita eyeshadow. I think your quickly learning that I have an obsession with Kat Von D products and you would be right, to be honest. This shadow is amazing for all over the lid, to throw on and blend out for everyday and you can use it as a blush but be careful, it is so pigmented!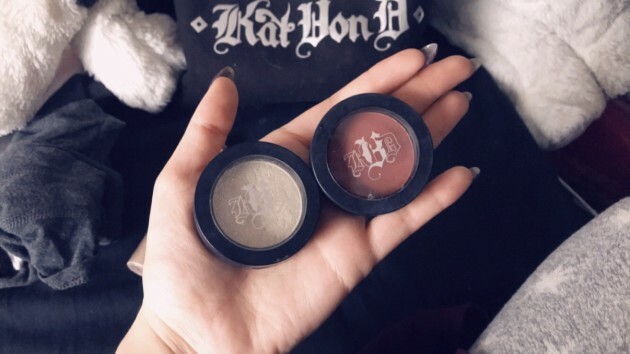 Kat Von D eyshadow in 'Thunderstruck' and 'Lolita'
"I used to be really bad at gel liner, but Inglot's 77 gel liner and a good angles brush soon changed that. It's so black and doesn't budge after putting it on. I will no longer use any other gel or liquid liner other than this now. The liners come in all different colours so you know I have them in mad colours like green, yellow and red.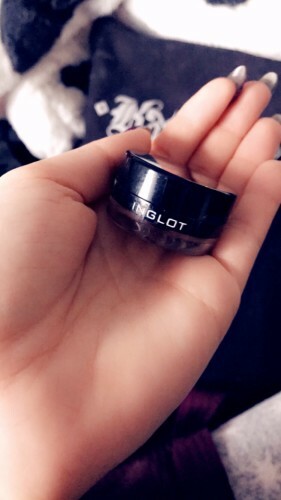 "My everyday lipstick shade is Everlasting Liquid Lipstick in Bow'N'Arrow by Kat Von D - it's just a stunning colour and feels good on the lips. I also have her mad colours as well."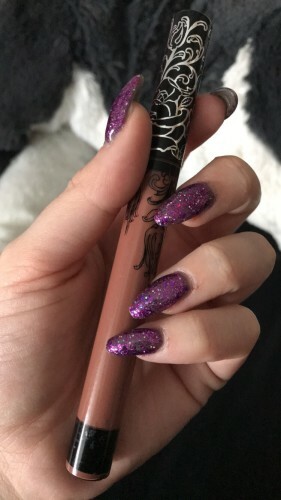 DailyEdge is on Instagram!