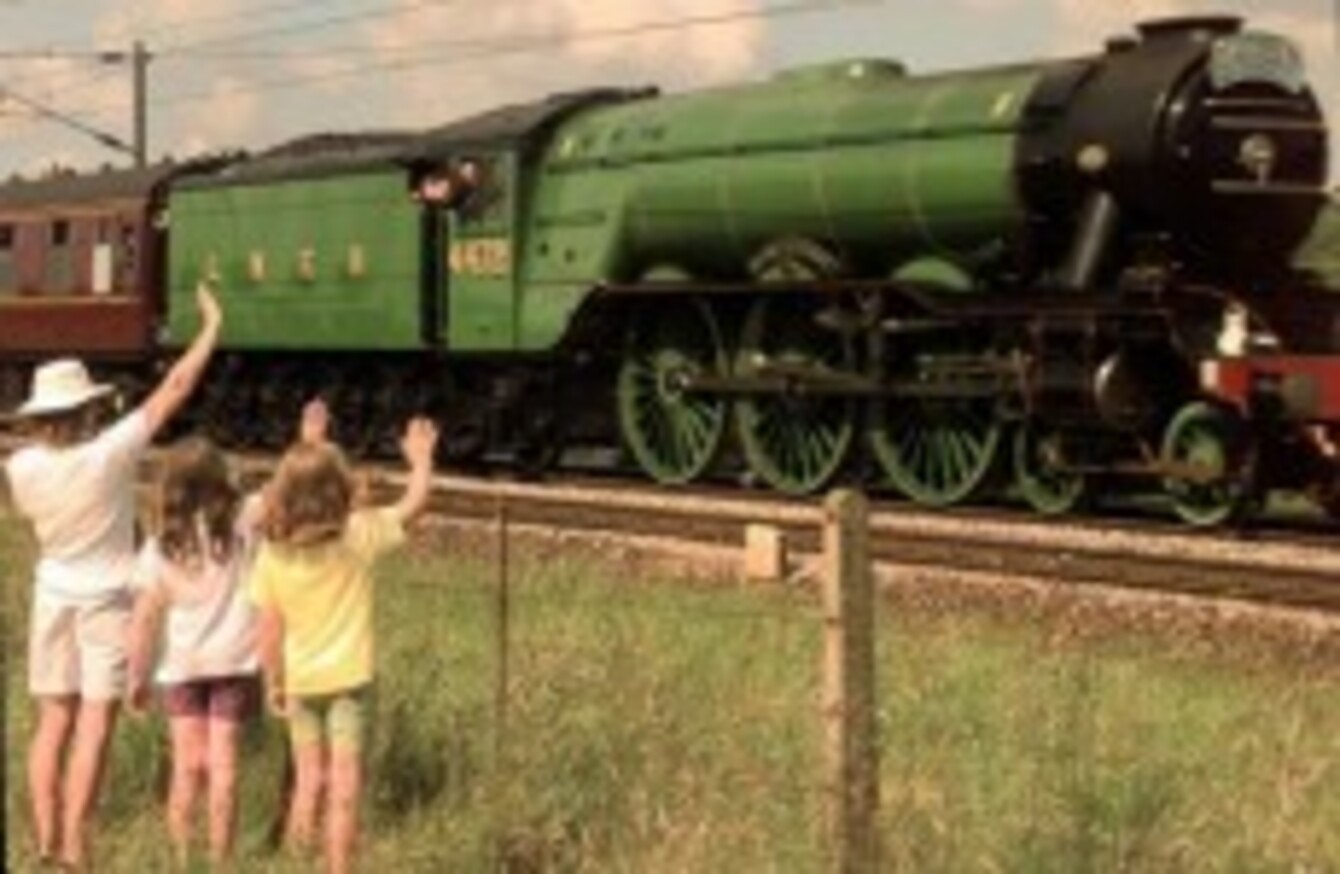 Image: John Giles via PA Archive/Press Association Images
Image: John Giles via PA Archive/Press Association Images
SEVERAL KEY SCENES from Edith Nesbit's 1905 novel The Railway Children appear to have been copied directly from a book that was published almost ten years before, it has been claimed.
The House by the Railway, written by Ada J Graves and first published in 1896, also tells the story of a group of children who lose their father and move to the countryside near to a railway line.
In the dramatic climax of both books, the children prevent a train accident by alerting the driver of an obstacle on the line using their red coats as makeshift warning flags. In both books the children are rewarded for their bravery with personally engraved gold watches.
Edith Nesbit died in 1924 at the age of 65. She had written nearly 40 books for children, and many stories and novels for adults, by that time.
The alleged plagiarism was discovered when a book dealer, Kathryn Dalton, was examining The House by the Railway on behalf of the granddaughter of Ada J Graves. "It started off sounding a bit like The Railway Children and went on from there," Dalton is quoted as saying in the Telegraph.
It looks to me like Nesbit has done a bit of plagiarism here. To have similarities to this level of detail, I think it must be plagiarism.
Anne Hall-Williams, the granddaughter of Graves, was also convinced after learning of the similarities between the two books.
It is quite blatant really, the plagiarism. It is pretty obvious that E Nesbit had read the earlier book. I realise that lots of authors operate in this way, but it seems a bit naughty of her. Poor Ada deserves a bit of credit.