IRELAND REJOICED LAST night at the return of Claire Byrne to her rightful place as Prime Time host. The presenter took some time off to become a mother for the first time, and was clearly missed.
Never mind the actual issues the show was discussing like pylons and the Reform Alliance, it was all about the mild awe and admiration that came with her professionalism and er, hair.
Hair that was sewn by angels
RTÉ RTÉ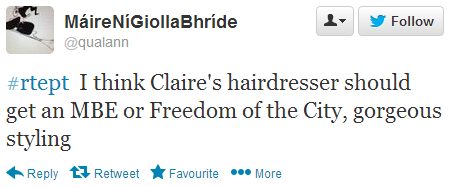 She's basically royalty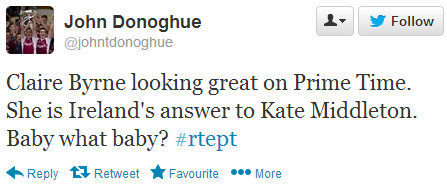 That dress does look familiar…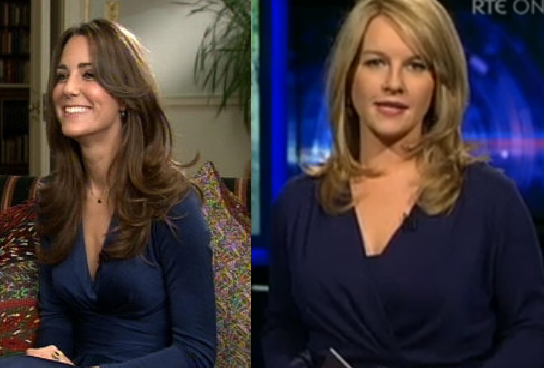 ITV / RTÉ ITV / RTÉ / RTÉ
She ain't too bad at the job either

…considering she must have suffered from Jannui x100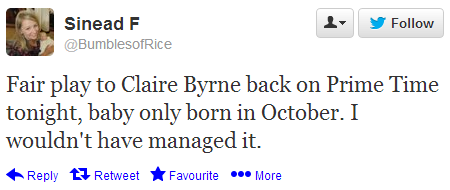 Some got straight to the point
Some were actually listening. Wha?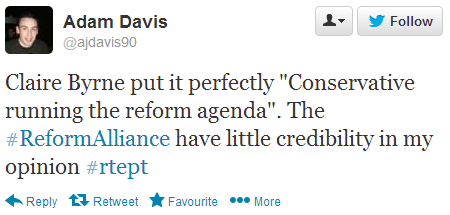 Would we miss David McCullagh this much? WOULD WE?