AT THIS STAGE, the Humans of Dublin Facebook page, book and podcast have brought us the most amazing, heartwarming and hilarious stories from the lives of people photographer Peter Varga meets on the streets of the capital.
And now they are back with another.
Doolin man Peter Fitzpatrick told a childhood story to HOD, and it's touched so many people since being shared last night. He began:
"No one has ever survived falling from the Cliffs of Moher apart from me, so I do consider myself a very lucky guy."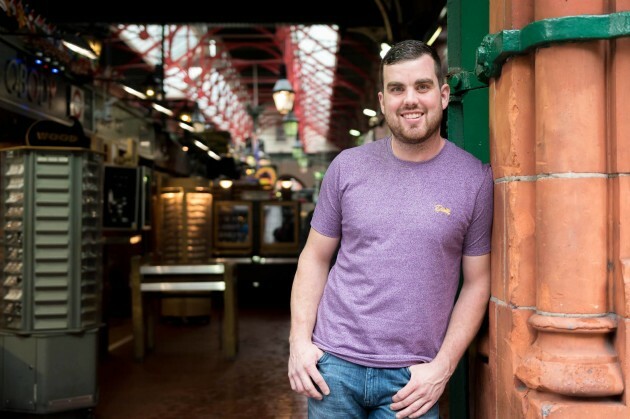 Peter Varga / Humans of Dublin Facebook Peter Varga / Humans of Dublin Facebook / Humans of Dublin Facebook
Peter then detailed how the incident came about all those years ago:
One day after school when I was 13, myself, my brother and one of our friends cycled over to the cliffs, where we wanted to go down to the beach on one of those goat paths. It took us about an hour to get half way, but then, as my brother explained, I slipped and fell about fifteen meters straight onto the rocks.
The story of his subsequent rescue is just extraordinary:
I have no memory whatsoever of that day or the following two weeks. My brother got down to me and our friend ran all the way back up the cliff and out onto the road to stop a bus, and luckily there was a doctor from Australia on it who came straight to help.
The men in the pubs of Doolin were called on when the fog hit that night:
They brought down whatever they could to keep me warm, but it took another six hours to rescue me because of the fog, and the helicopter nor the boat could get close enough to the shore. When they realised it wouldn't work, they sent someone to the three pubs in Doolin to get all the men they could find.
The amount of people who came out to help in such trying circumstances was just magnificent:
They needed all the help possible to set up a tripod system to lift me back to the top. There were 40-50 people working to rescue me. I fell at about 6pm and they rescued me only after midnight. I broke everything on my left side; my legs, my knees, my ribs and even my jaw and nose. Luckily my brain had no injuries.
As The Irish Times reported at the time, Peter was winched 500 feet to the top of the cliff with the assistance of the Doolin Cliff and Sea Rescue helicopter. Gardai also praised the efforts of the local people in the emergency rescue.
Needless to say, his story is still very well known around Doolin:
I was all wired up for two months, they kept me in a coma for two weeks, and I even had to learn how to walk again. It went into the news, and Tv3 actually reconstructed the whole story and made a short documentary about it. I was a well known kid in Doolin, you know?
Since last night, the post has been liked on Facebook over 6000 times. Peter finished:
The helicopter pilot is retired now, but he decided to write a book, called Nine Lives, about his search and rescue experiences. He dedicated a whole chapter to me, as it was one of the biggest operations at that time.
Since my case the Doolin rescue centre grew from a 20 by 20 foot shed and a boat, to one of best equipped rescue centres in the world. Without all these people I wouldn't be here today, and I am so grateful for the work they do. Not just the people that day, but the coast guards all over Ireland who work so hard as volunteers and save so many lives.
Wow.
DailyEdge is on Snapchat! Tap the button below to add!