THIS GUY. HE'S gotta be the luckiest man in Russia.
Footage uploaded to YouTube by AVK-Wellcomcycling traffic surveillance cameras show a cyclist narrowing escaping a collision in Lyubertsy, Russia. The cyclist approaches a pedestrian crossing just before a truck and a car collide, sending each other swerving right into our hero's path.
AVK WELLCOM / YouTube
The incident took place on Friday and according to the video description, thankfully, no one was hurt. Just fazed. Very fazed.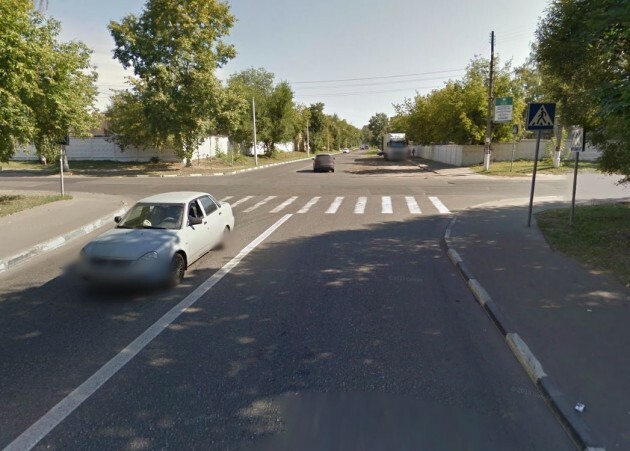 Google Maps Google Maps