COLIN FARRELL POPPED up on The Ellen Show yesterday – on an episode that also featured the two stars of Netflix's phenomenon 13 Reasons Why.
But, as is often the case, Farreller made the biggest impression of them all on the couch.
Taking part in Ellen's Celebrity Confession segment, Colin recounted his first sex scene in an American film back in the day… and some issues he had trying to manscape
TheEllenShow / YouTube
On the set of Joel Schumacher's Tigerland, Colin realised he was rocking a serious bush downstairs before the scene was to be shot:
"I was doing my first American film, I think in the year 2000. There was a sex scene in it, and I was very nervous because I'd never done a sex scene. Now they're just a walk in the park…not really. They're always uncomfortable"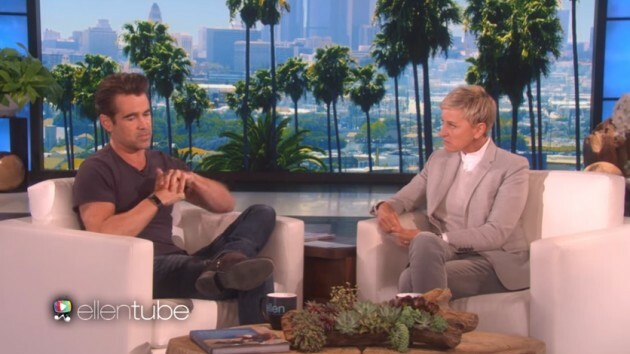 The Ellen Show The Ellen Show
So he asked the legendary director's advice:
"Anyway, I went to the director, Joel Schumacher, and I had a dressing gown on and nothing underneath. I was obviously so nervous that I lost my mind for a second, because I opened my dress and I said, 'Is it a bit…?' Because, like most men, I had what you could refer to as 'retro bush'… and Joel, the director, went, 'Oh.'"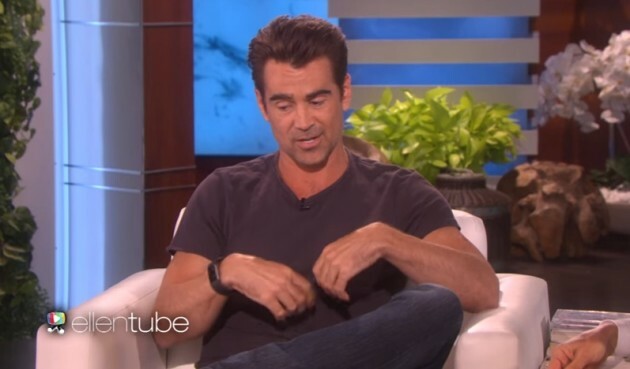 The Ellen Show The Ellen Show
It was at that point he headed off to the lads in hair and makeup to get a beard trimmer:
I don't know if they ever used the beard trimmer after. I went into my trailer, I got a bin and I put it there. I was nervous and I trimmed the right side a little bit, and obviously I had to match it, so I trimmed the left. But I overshot the mark by a little bit, so I had to get back in and approach the right again. I overshot that, and at this stage, I was sweating. I went back in and re-approached the landing on the left, and then I looked down and I had a little landing strip – a lovely, lovely little landing strip. I didn't get my full frontal after all.
He helpfully gave Ellen a demonstration on the seat while this was going on:
Nailed that Celebrity Confession.
He had Ellen in stitches and, more importantly, secured the full whack of money for his son's school The CHIME Institute.
Beautiful.
DailyEdge is on Snapchat! Tap the button below to add!