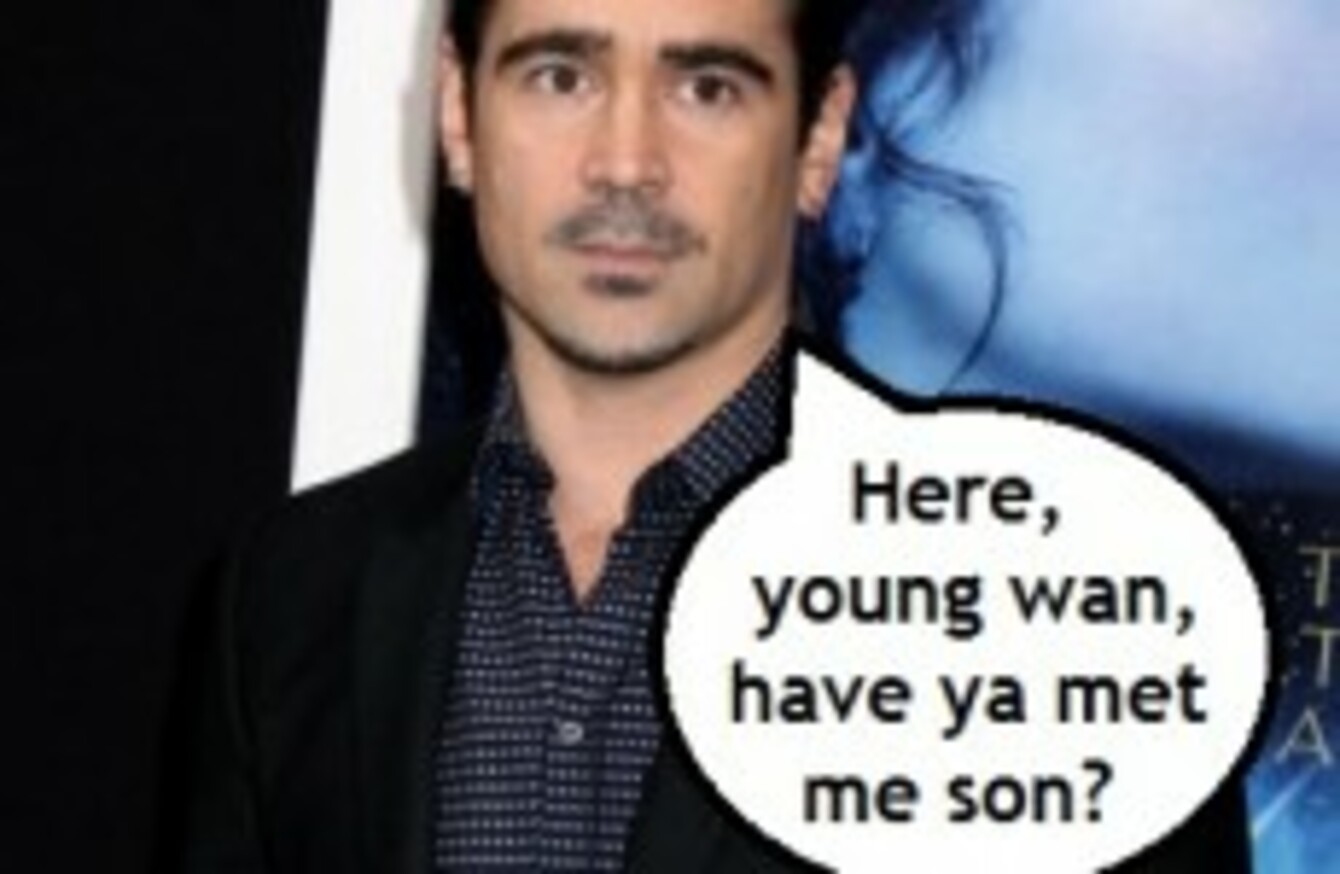 Image: © Steven Bergman / AFF-USA.COM
Image: © Steven Bergman / AFF-USA.COM
EVERY WEEKDAY MORNING, DailyEdge.ie rounds up the best of the day's celebrity dirt – from the top to the very bottom.
Colin Farrell says son James is a stud, just like his daddy. The actor was only delighted to talk about his 10-year-old at the New York premiere of his latest movie.
He told reporters that young James – who has a rare genetic disorder –  is an "amazing boy".
There were a fair few Irish girls saying the same about his da when he was a nipper, wha? (People)
Has Nicole Scherzinger said sayonara to Simon Cowell? Reports say the former Pussycat Doll's handed in her notice to the X Factor boss because she wants to focus on her music career.
Nothing to do with those rumours about Cheryl Cole making a comeback then? (The Daily Mail)
Drake from Drake and Josh has reportedly been declared bankrupt. TMZ claims the former child star is about half a million dollars in debt, spending $18,000 per month while only earning about $2,820.
Guess he won't be slamming Bieber on the Twitter machine again any time soon. (TMZ)
And the rest of the day's celeb headlines…
Jennifer Aniston ditched her fella to spend her birthday with a 'Friend' (E!)
Rapper Lil' Kim has an ever smaller Kim on the way. (US Weekly)
Is Michael Sheen gettin' the shift with Sarah Silverman now? (New York Daily News)
Mariah Carey's still milking that Nicki Minaj feud for all its worth (The Daily Mail)
Taylor Swift's had the chop. What d'yiz make of her new do? (Hollywood Life)