FRESHERS WEEKS ARE starting all over the country, as the new breed of fresher heads to college.
All of this is ahead of you…
1. This UCD student's EPIC Iron Stomach competition fail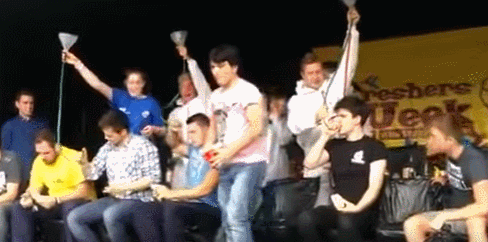 YOU FELL OVA.
UCD Stomach / YouTube
2. The queue for this Harry Potter society sorting in UCC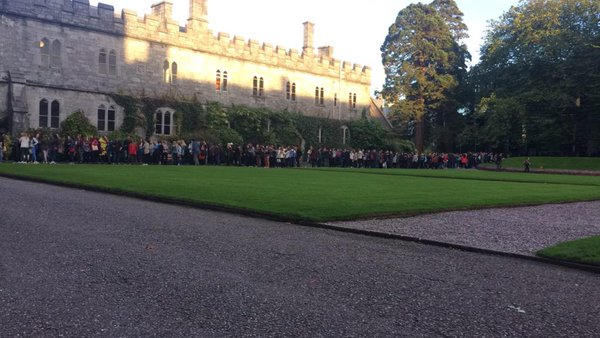 annaheverin annaheverin
People joining a society for something other than free pens? WOW.
3. When Scooter played the UCD Freshers Ball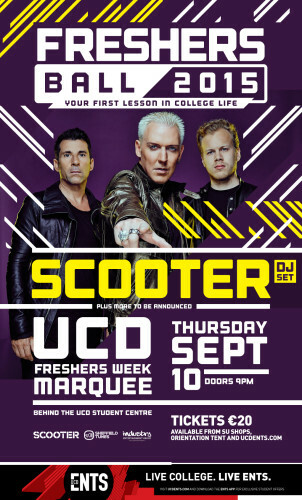 Ucdsu Ucdsu
4. UL calling their Freshers week passes banter bands
5. When all hope was abandoned in DIT and beer was drank on frisbees
6. This pizza stand, because freshers' week is basically free pizza week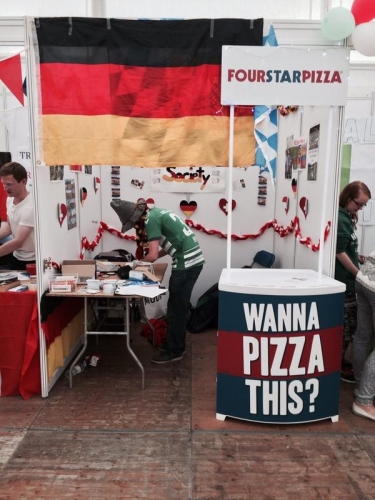 FourStarPizza4 FourStarPizza4
7. Seriously
8. This absolute mountain of goodie bags
9. When Wheatus played UL's Freshers Week and blew the roof off the place
University of Limerick Students' Union / YouTube
10. This delight in using the shite you pick up during the freshers' fest
11. The First Year Matters soc in IADT
NO first year isn't for boozing and sleeping in.
Honestly.
12. The wise words of this Maynooth freshers' guide
13. And inevitably, the WE HAVE ARRIVED destruction of their new sign
DailyEdge is on Snapchat! Tap the button below to add!