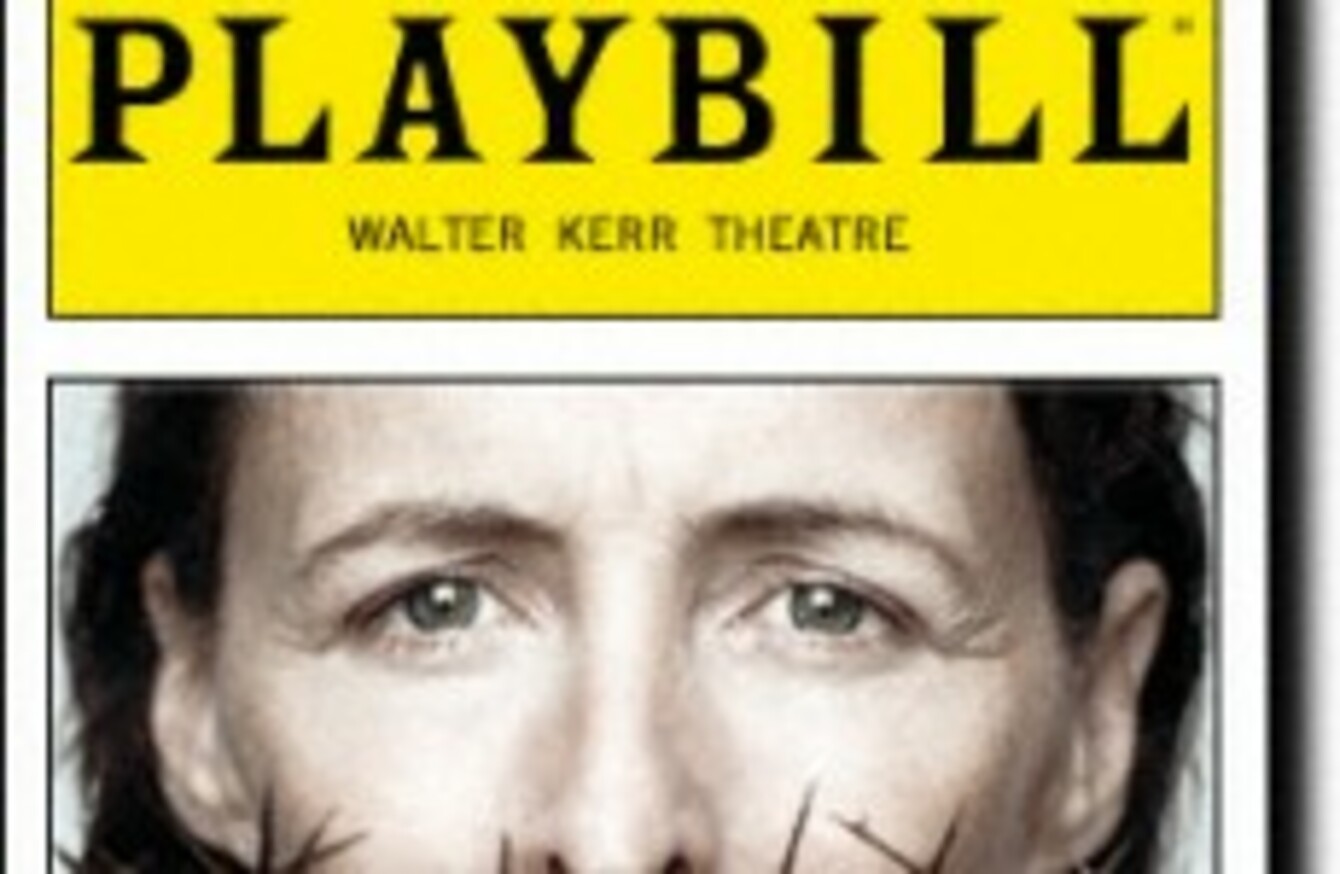 Fiona Shaw stars in the one-woman play
Image: Playbill Vault
Fiona Shaw stars in the one-woman play
Image: Playbill Vault
THE HEAD OF Music and Theatre at University College Cork is swapping the Leeside for Broadway after he picked up a prestigious Tony nomination for his work.
Dr Mel Mercier is nominated for Best Sound Design of a Play for The Testament of Mary.
The play's author Colm Tóibín has also been nominated for his work on the one woman show – it's up for the coveted Best Play award. Jennifer Tipton has been nominated for Best Lighting Design.
The Testament of Mary stars another famous UCC face, Fiona Shaw, who also features in Harry Potter and True Blood.
The play has been the subject of protests against blasphemy outside the Walter Kerr Theatre.
It sees Shaw playing the mother of Jesus, who wants to tell the story on her terms.
YouTube/TFPStudentAction
Musical adaptations of Kinky Boots and Matilda lead the nominations with 13 and 12 respectively.
Meanwhile Tom Hanks has been nominated for is first ever Tony, for his role in Norah Ephron's Lucky Guy.
Last year another Irish favourite 'Once' picked up eight Tony awards, including Best Musical.