HE'S SEEN US from space, so it's only fair that he gets a look at us from the ground as well.
Commander Chris Hadfield – who won over Twitter with his constant tweets and videos from the International Space Station – is due to touch down in Dublin as part of his book-signing tour this winter.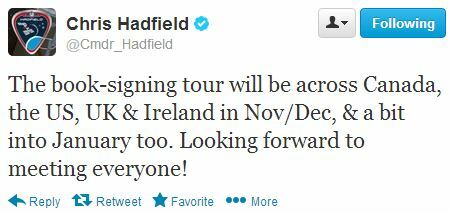 Sure he'll be only delighted to finally hit the Emerald Isle, his daughter Kristin lives here and he was recently given a Lord Mayor's Award for tweeting as Gaeilge.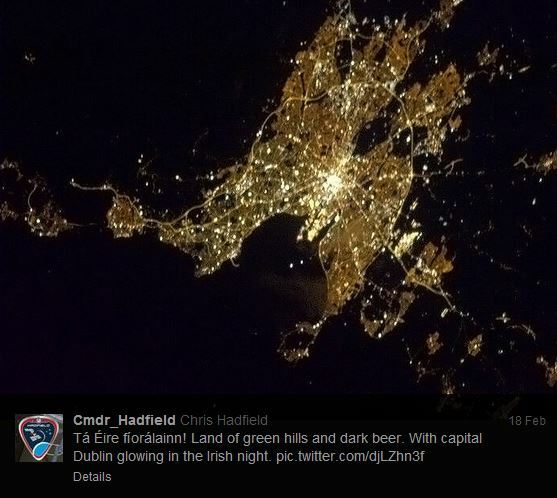 Twitter/Cmdr_Hadfield
Hadfield and his crew have also shown a fondness for all things Irish, as he is seen here celebrating St. Patrick's Day from space with a green get-up and a proper rendition of Danny Boy.
The Canadian astronaut will be in town to promote the release of his new book, An Astronaut's Guide to Life on Earth.
Why not prepare yourself for landing and remind yourself why he's such a ledge.