TODAY IS GRAND National day in Aintree – where, across Ireland, people with no knowledge of horse racing stick a few quid on at the bookies and hope the funny name you choose happens to win.
Now, in an unexpected turn of events, Conor McGregor has pitched up to the racecourse itself.
And he's rocking an ~interesting~ outfit
Here he is on the way to the racetrack in a Rolls-Royce, of course (very NSFW)
And photographers were on hand to see his grand entrance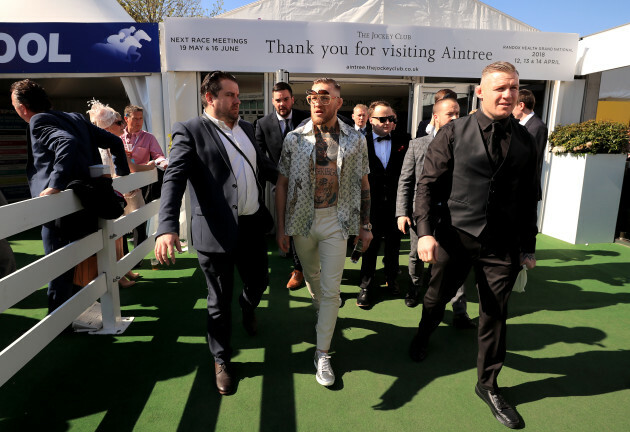 Peter Byrne Peter Byrne
It's hard to miss those silver shoes.
The shirt is unbuttoned all the way down and the shades are popped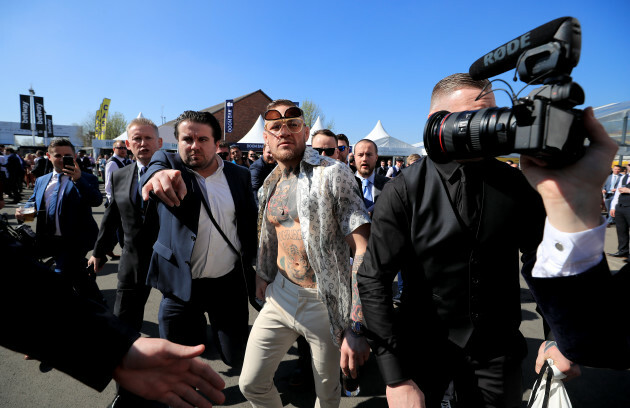 Peter Byrne Peter Byrne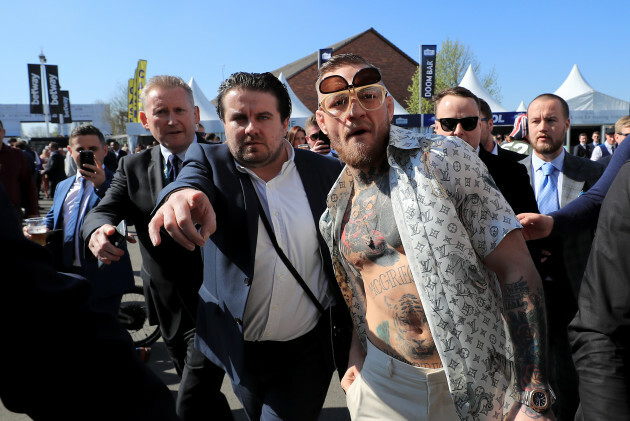 Peter Byrne / PA Peter Byrne / PA / PA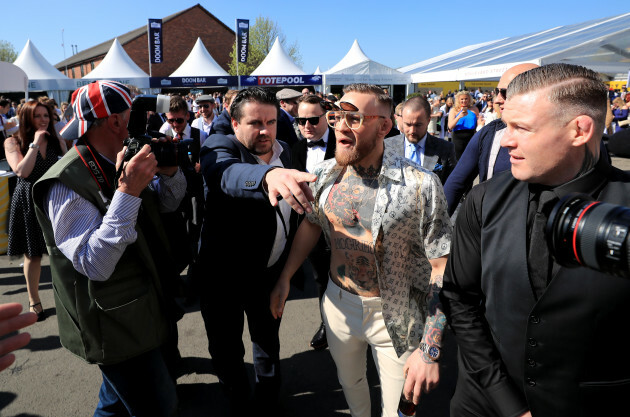 Peter Byrne Peter Byrne
Not your standard race day look
Peter Byrne Peter Byrne
Naturally, with such outlandish sartorial choices, The Notorious has divided opinion.
There are those that can only applaud
Give this man the fashion kudos he deserves, they cry
While others weren't loving the ensemble quite as much
The possible Brad Pitt resemblance hasn't gone unnoticed either
He might be making a late bid for glory
It's going to be one hell of an evening, you can just tell
DailyEdge is on Snapchat! Tap the button below to add!