CONOR MCGREGOR IS a stylish man.
Yes, you might think he looks a little ridiculous at times, but what do you know? 
If it's got a designer name all over it, it must be cool, right? 
Therefore, do not question anything he wears. He doesn't like it, and he'll attempt to 'burn' you with a massive rant. 
A couple of days ago, Conor posted this photo of himself that wouldn't be out of place in a Bebo photo album entitled 'me xo'.
One commenter innocently questioned his jumper, which could well have been designed by his young son, Conor Jnr.
At least, to the untrained eye.
He wrote: 
Conor i gotta ask what in the hell are you wearin these days. 
McGregor, ignoring all the comments that wish all sorts of horrible misfortunes upon him, took immediate offense to this. 
His reply is something else.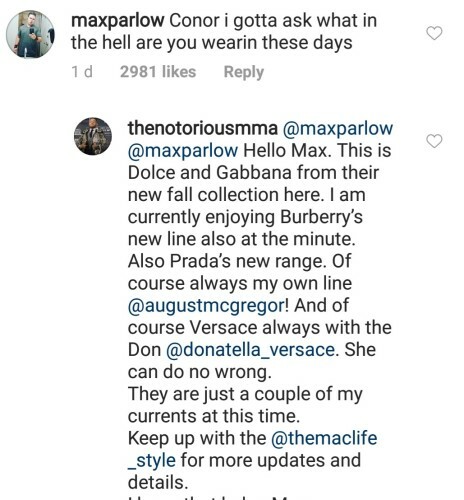 So there you have it. Call him a wimp all you want, just don't slag his fashion sense. 
DailyEdge is on Instagram!