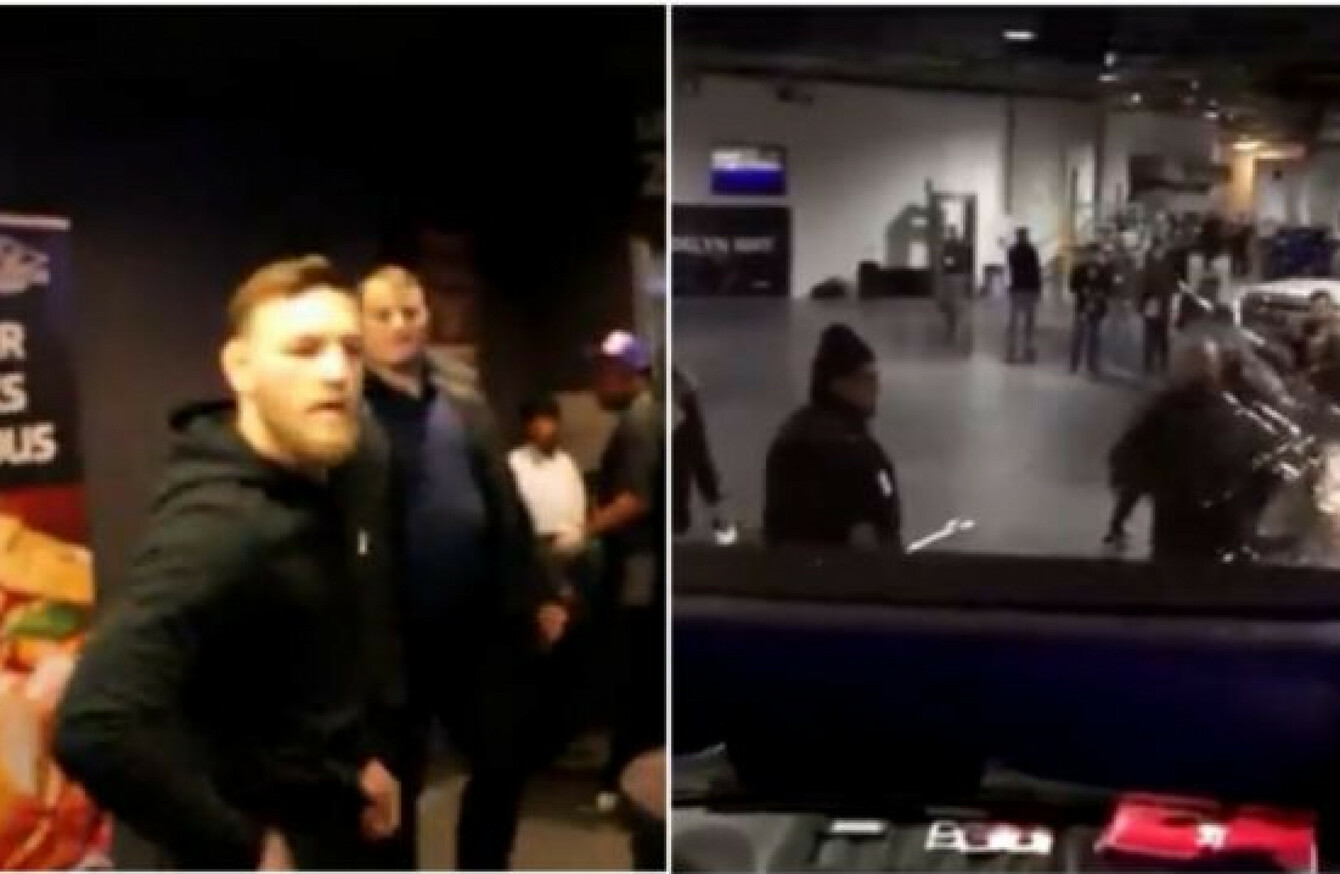 CONOR MCGREGOR LOST the rag after being stripped of his UFC lightweight title, as her turned up unannounced at a UFC 223 media event in the Barclay's Centre, Brooklyn.
Video footage on social media shows the MMA fighter arriving at the event, following by him picking up a barrier, before throwing it in the direction of a door.
Can't see the video? Click here.
Can't see the video? Click here.
According to MMA journalist Areil Helwani, McGregor and members of his team showed up at the Barclays Center at the very end of media day and "there was an altercation with some of the departing fighters who are competing on the card".
Helwani added that as Khabib and his entourage were departing the venue in a van, McGregor and his team "started banging on the windows before security broke it all up".
Helwani adds that "chairs were thrown through the van window and one passenger on the van was injured".
MMA fighter Michael Chiesa was reportedly injured in the incident, with Chiesa's coach, Rick Little, telling MMAjunkie that the fighter was "cut up" from shattered glass.
"Conor went bananas and put a beating on the van that we were in looking for Khabib," Little told the site.
A million security guards had to restrain him. Mike's cut up now. He's got marks on him, for sure. I don't think too serious. Everything happened so fast, it was just like we got jumped."
Yikes.
DailyEdge is on Instagram!