IN THE HUSTLE and bustle of the Christmas shopping, you'd be forgiven for not paying the most attention to the little insignificant purchases like, say, last-minute decorations to add to the tree at home.
One 74-year-old granny in Cork – as lovingly revealed by granddaughter @Alex_Bermingham on Twitter - obviously fell victim to that phenomenon and had one of the all time festive mix-ups:
In Dunnes, this clear ball really looked like a lovely glittery purple Christmas bauble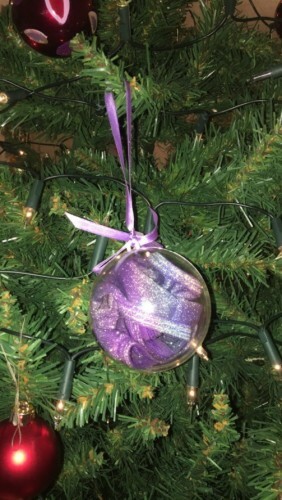 @Alex_Bermingham @Alex_Bermingham
So she bought six of them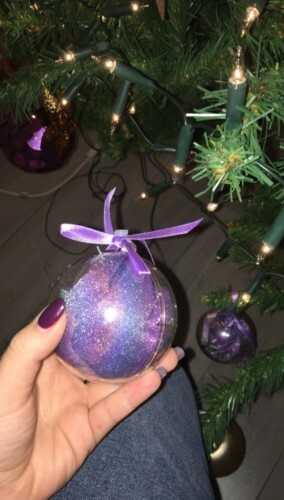 @Alex_Bermingham @Alex_Bermingham
Only for Alex to realise mid-decorating on Monday night that they are, in fact, lavender glitter G-strings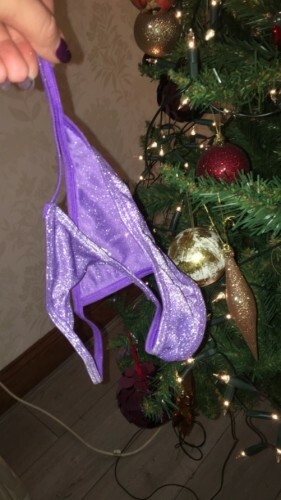 @Alex_Bermingham @Alex_Bermingham
Amazing.
Alex told DailyEdge:
She hadn't a clue when she bought them. She's very much a busy-body was in a bit of a rush and saw the lavender in the baubles (her favourite colour and a perfect fit to the decor of the sanctuary that is the front room), so it wasn't until the time that the tree was actually being decorated that it was copped and she had to be told!
Alex's hilarious tweet has gone viral around the world in the past 36 hours – with nearly 10,000 retweets and 35,000 likes.
She followed up with her granny's reaction to the revelation:
Jesus Al yer man in the shop must have thought I was very kinky sure I bought six of them.
Alex's story has made The Huffington Post, Mashable and many more outlets

Huffington Post Huffington Post

Mashable Mashable
Alex explained how her grandmother is coping with her new-found fame.
I don't think she can fully comprehend the immense reaction this post has gotten due to the fact that, like most grandparents, she is blissfully unaware of the power of technology but she is now the absolute talk of Cork, if not Ireland and definitely wins family member of the week."
Are the baubles still up on the tree though?
I can confirm that the baubles are in fact still on the tree and will stay there for years to come."
She had the best intentions, but was undone by some grossly misleading packaging – especially at this time of year.
Bless <3
DailyEdge is on Instagram!