THERE'S BEEN a lot of press about rising house prices in Ireland recently.
But even so, this three-bed end of terrace in Mallow, Co Cork is stretching it a bit.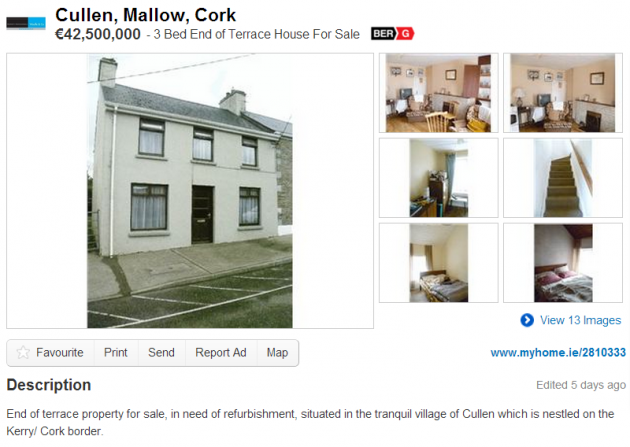 myhome.ie myhome.ie
It's even in need of refurbishment. Sure €42,500,000 doesn't get you ANYTHING these days.
via The Cork News. Thanks Cormac Hughes!