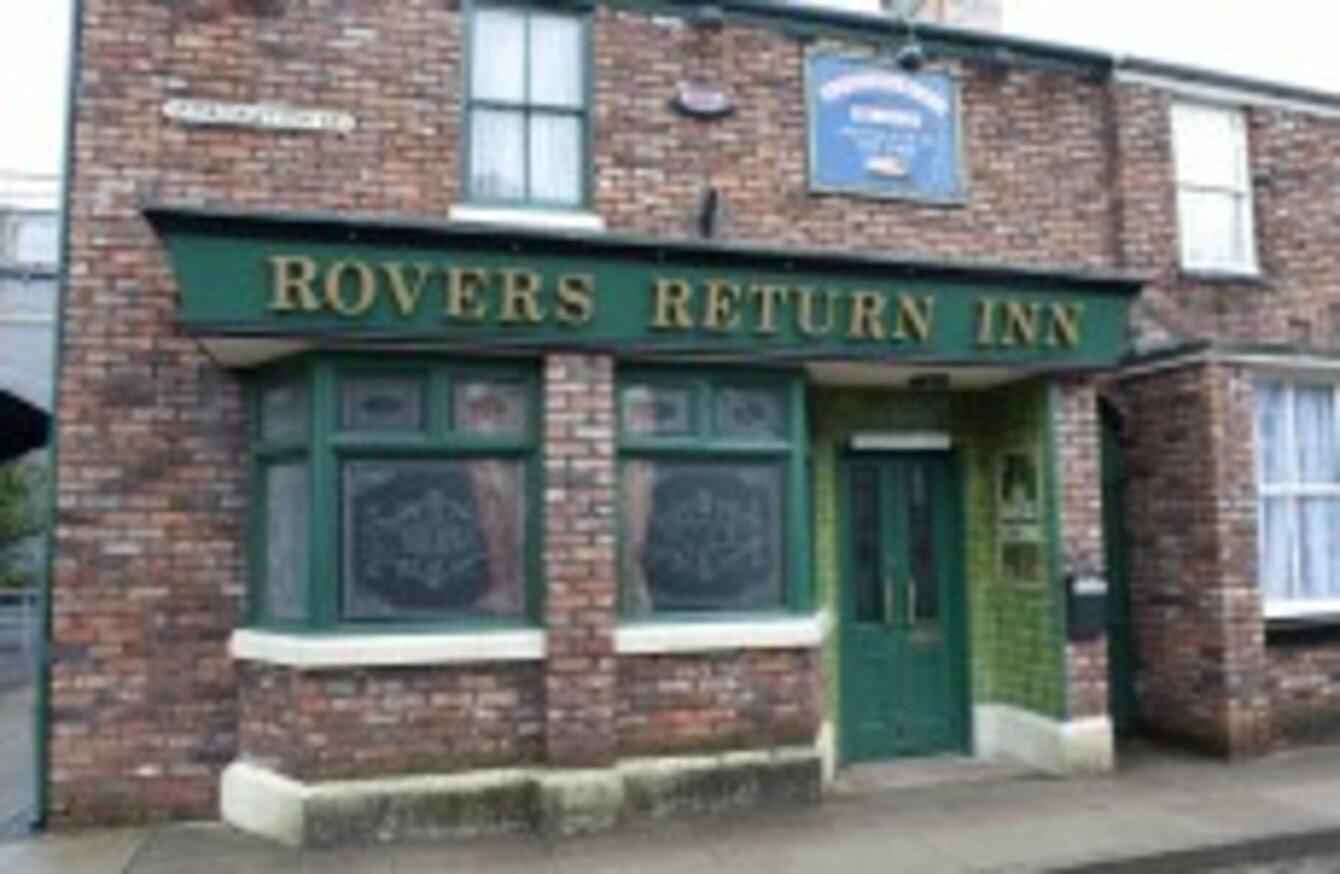 Image: MARK CUTHBERT/UK Press
Image: MARK CUTHBERT/UK Press
THE PRODUCERS of a new musical based on the goings-on of Coronation Street, in a production featuring some of its present and former characters, have delayed its tour after meeting with mixed reviews and being criticised by its own producer.
The makers of Street of Dreams have said they are delaying a planned tour of the UK and Ireland – which was due to visit Dublin for shows tonight and tomorrow – after the show premiered last week.
"Following the world premiere in Manchester of 'Street of Dreams' [...] that received standing ovations last week, Reckless Entertainment, the show's producers, are now keen to revisit the production and further develop ideas for the UK tour," producers said in a statement yesterday.
"As a result the existing dates have been re-arranged. New tour dates for Dublin, Belfast and Newcastle will be announced very soon.
The BBC notes that the reviews of the play were not universally glowing – pointing out that the Daily Telegraph had given it just two stars out of five, although the Guardian had praised its dialogue as "wonderful".
An email from the producers to the cast and crew, seen by theatre industry news website The Stage, said the main producer John Ward was "far from happy with the show artistically" and was not willing to allow it to tour until the difficulties were addressed.
The delay is the second to hit the tour; the Manchester premiere was originally intended for March but was delayed due to unspecified technical problems.
The cast of the show, led by Paul O'Grady as a narrator, includes former Corrie actors Julie Goodyear (Bet Lynch), Kevin Kennedy (Curly Watts) and Brian Capron (Richard Hillman), as well as a pre-recorded piece from Bill Roache (Ken Barlow). Former Corrie actor Keith Duffy was also due to perform in the Irish dates.
Producers have apologised to ticketholders, who will be able to claim a refund or exchange their tickets for later performances – but not until the rearranged dates have been confirmed.