COUPLES CAN DECLARE their love to all the world in loads of ways – usually through a romantic Facebook status change – but the old school methods still exist.
Like this declaration of love spotted on a road in Wicklow this week: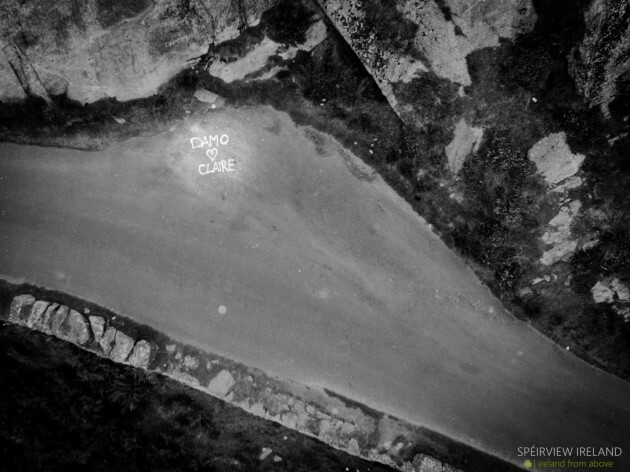 Speirview Speirview
Are they still together? What joy they must have had fashioning it.
As you can see, the romantic etching of Damo <3 Claire can be seen on the side of the road: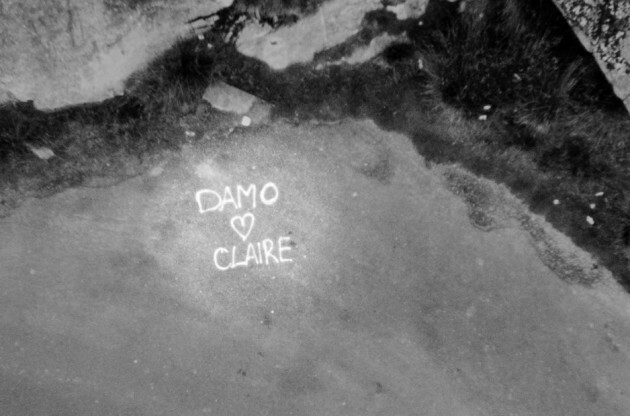 Spéirview Spéirview
The image was spotted by aerial photography page Spéirview Ireland. They shared it to their Facebook page with this plea:
Is your name Damo or Claire? Did you declare your love on a road in Wicklow! Can you help us find Damo and Claire?
The road is situated in the Glendalough area of Co Wicklow. And going by the Google Street View of the area, it's a bit of a haven for amateur graffiti artists.
Darren Doyle runs the page that takes aerial shots all around the country and he told DailyEdge.ie how it all came about:
I recently purchased a quadcopter to do some aerial shots. I was up in the Glendalough area taking some photos and went up to see Glenmacnass waterfall. While flying up there I notice that on the road someone had left a mark of their love so I took the picture.
I said to myself that I wonder if we could actually find them, see what the story is and if they are still together give them a printed copy of it! So I posted it up to my Facebook profile.
Now the search is on. We all need closure on this modern day love story.