MANY PET OWNERS don't mind if their pet sleeps in the bed with them.
But this couple have taken the practice to a whole new level.
Reddit user Robodogbird wrote, "Girlfriend and I have 5 cats and 2 dogs that all love to sleep with us at night… Solution? We made an 11ft King+Full mega bed!"
So here's the bed.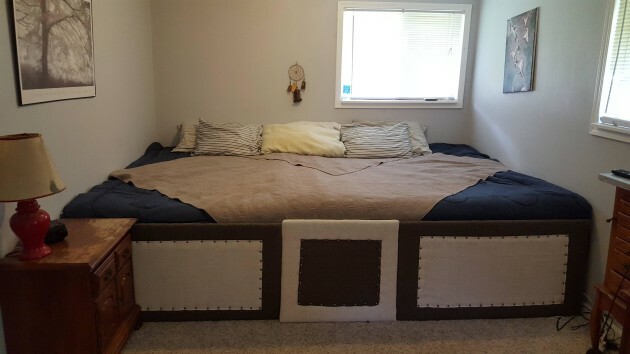 Imgur Imgur
And here are the couple with all their animal friends.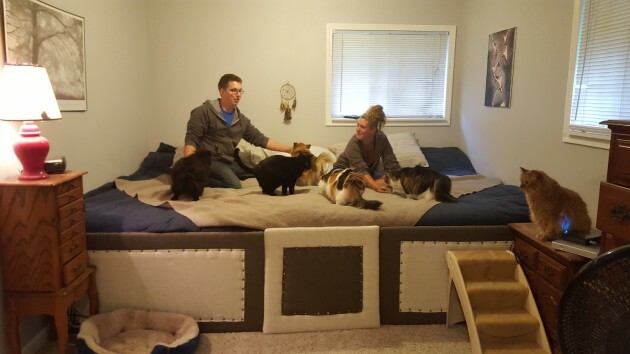 Imgur Imgur
Looks… cosy.
Other Reddit users wrote that the bed was the same size as their apartments, while others worried about things like smell and fur.

Imgur Imgur
However, the OP stated that he goes to great lengths to keep his house clean and that it doesn't smell too bad.
I'm an epic neat freak, have cat litter enclosed and vented, carpet shampoo regularly…
But even if the smell does get too bad, he says he'd never get rid of any of his brood.
Not wonderful if it goes long without cleaning, but I love all these damn animals too much to get rid of any of them…
D'aw.