HAVE A BAD case of the Mondays? Feel like just packing it all in and running away?
Maybe think about it a bit more before you make any radical decisions. Distract yourself with these creative ways to quit.
1. Interpretive dance
Marina Smith's dance around her former office to Kanye West's Gone quickly went viral. Ironically, she quit over having to get hits for the company's news videos. The company hit back with a seriously awkward dance, but deep down, she's done them proud.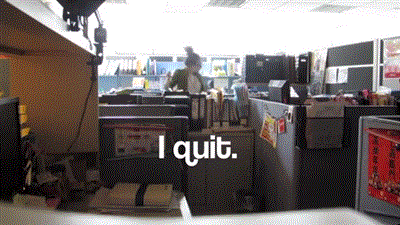 Marina Shifrin / YouTube
2. A questionable cake
For those of you who'd like to take a less-than-classy route, all the while leaving a sweet taste in your former boss' mouth.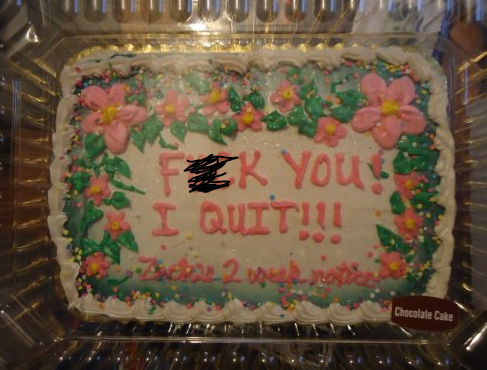 3. A GREAT cake
Leaving for pastures a new? Everything is a marketing opportunity.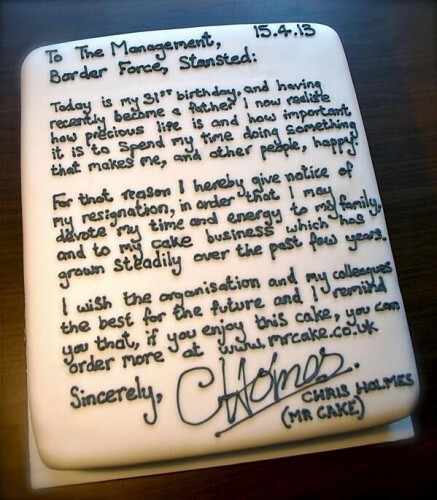 Stu Jackson Stu Jackson
4. Via video game
A computer programmer made a short Mario video game he then sent around his office. The prize at the end of each level? I QUIT.
Resigning AND ruining office productivity? Bonus points.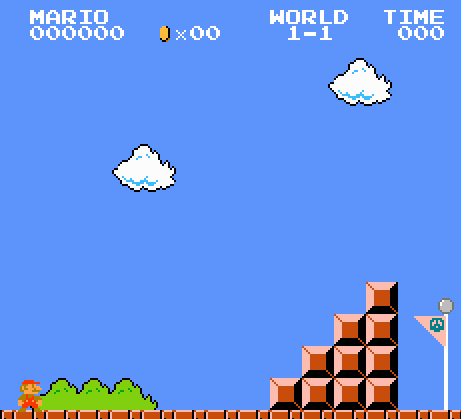 5. Enlist a marching band to help you
Joey DeFrancesco was tired of being treated poorly while working in hotel room service. His resignation was anything but poor, as he proudly marched out with a whole marching band behind him.
Joey DeFrancesco / YouTube
6. Live on television
Russia Today anchor Liz Wahl quit live on air over her disapproval of the station's Crimea coverage.
Washington Free Beacon / YouTube
7. Live on radio
Former 2fm boss John Clarke quit live on air amidst the station's revamp earlier this year.
RadioToday / SoundCloud
8. Write I QUIT across your chest
The Star Wars and Bohemian Rhapsody mash-up is just a bonus.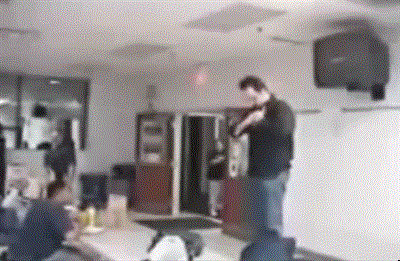 hehorne / YouTube
9. Integrate it into your company's products
This Bed, Bath and Beyond ex-employee chose the subtle route.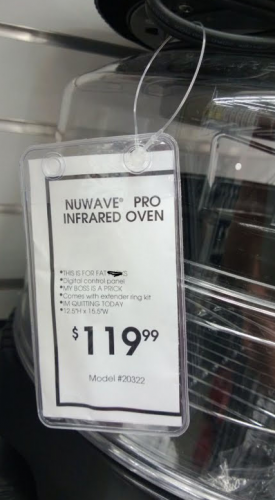 Imgur Imgur
10. Put it on a sign for all to see
Your name in lights, for all the wrong reasons.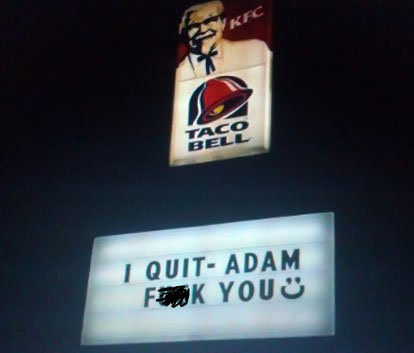 Consumerist Consumerist
Imgur Imgur
While you're at it, let others know that your employers are hiring again.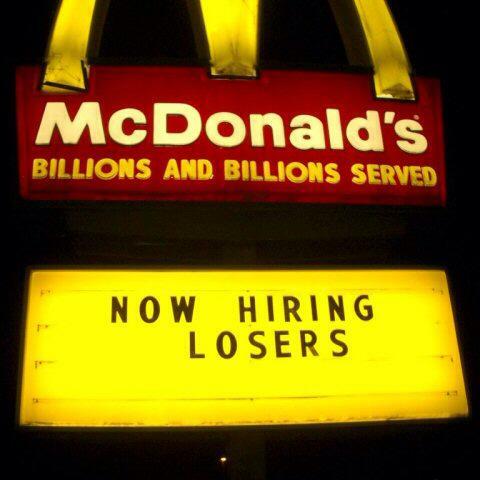 11. Leave them a late delivery ticket
We'd guess that that isn't Andrew's real email address.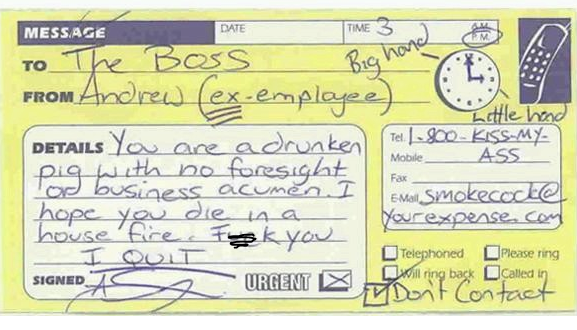 JustCommodores JustCommodores